𝕲𝖗𝖊𝖆

𝖘𝖊𝖗

𝕯𝖊𝖒

𝖔𝖓

 
𝕽𝖔𝖗𝖞 - 𝕬𝖉𝖉𝖎𝖘𝖔𝖓
𝕸𝖆𝖑𝖊 ◆ 𝕬𝖓𝖈𝖎𝖊𝖓𝖙 ◆ 𝕳𝖔𝖒𝖔𝖘𝖊𝖝𝖚𝖆𝖑 ◆ 𝕸𝖆𝖗𝖗𝖎𝖊𝖉
[ GreaserDemonArt ◆ Cinna-Customs ◆ Terms of Service ◆ Full About ]
  +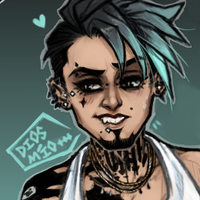 [25. June. 2012] [06. Sep. 2014]

♦ You can call me Rory, Addison or GreaserDemon (any variation of it is also fine), I'm fine with new nicknames too, whatever you want!
♦ I am the co-owner of Puddis and Tocatl, also an admin of Nebnoms and Fawxingtons, so if you have any questions regarding those species,
feel free to contact me anywhere (notes / discord dms most preferred).
♦ I am also a cinnadog guest artist so you can ask me anytime about customs and when I'll be posting my next monthly flat sales or auctions. 
[
Prices/Info
]
♦ Character friendships and relationships are always open, feel free to comment on whichever character you like/want to set a relationship with.
♦ I also really enjoy RPing and you can check my 'RPG preferences' below if interested, then shoot me a note or dm.

𝕮𝖊𝖙 +1 | 𝕲𝖊𝖗𝖒𝖆𝖓𝖞 | 𝕰𝖓𝖌𝖑𝖎𝖘𝖍 & 𝕯𝖊𝖚𝖙𝖘𝖈𝖍
 [ Toyhouse Info ◆ RPG Preferences ◆ Trade/Sale Account ◆ Artfight ]


Icon  by Moenkin
Latest Bulletin
---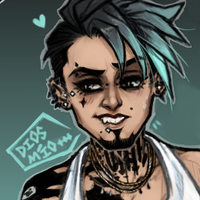 Welcome
Since many will be leaving DeviantArt after May 20th when they will be retiring the old site
 and forcing Eclipse onto everyone. I thought Id post my cinnadog customs info here as well,
this will be linked on my front page along with my regular commission/customs website.

STATUS: OPEN [3/6]
For Cinnacats & Cinna Minis I can accept 3 of each!
Currently can only accept 1 more mini and 3 cinnacats! 

1/3 Cinna-Minis Available | 3/3 Cinnacats Available 

> Cinnaverse <
Cinnadogs Closed Species ©feveretro
Samples & Prices
Order
Please note or dm me on discord if you're interested in a cinna custom! 
You'll need to fill out the form below!
Custom Form
Type: (Cinnadog, Cinna-Mini, Teacup, Cinnacat)
Theme: (Dessert or Drink Ref)
Traits: (Ears/Tail/Furhood/Wings/Mutations)
Body Type: (Masculine, Feminine, Neutral, Mixed (explain) )
Hairstyle: (Ref or explain)
Extra Notes: (Certain markings you really don't like, or other info I should know)
Redesigns & Redesign Form
I also do cinnadog redesigns of either type! 

Price ranges on cinna-type and design complexity!
(From $15 USD to $45 USD)
Type:
 (Cinnadog, Cinna-Mini, Teacup, Cinnacat)
Theme: (Dessert or Drink Ref)
Body Type: (Masculine, Feminine, Neutral, Mixed (explain) )
Hairstyle: (Ref or explain, if you want a new hairstyle on them)
Extra Notes: (Certain markings you really don't like, or other info I should know)
HTML byEggy