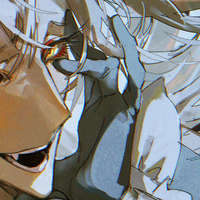 Happy birthday to my beloved son Valentine!! I love him so much uuuuuuuu
it's the third time I've been able to celebrate his bday so I made him look extra fancy and pwetty... Enjoy your day, sir!!
I made a strawberry cheesecake for his annual bday pic!! I wanted to make zweibelkuchen for him too but i didn't have the time... anniversary present?😳
I also got this beautiful comm to celebrate his bday!!