---
Hello, this is DEAD. I'm 23, use any pronouns you'd like. I'm relatively new to making OCs, starting seriously in 2019. I'm chronically ill & disabled so my own art takes a while... But I get a whole lot of commissions of my boys to fill that void😳
All the characters in my Mains/Favorites folder are my favorite babies. Feel free to ask me anything about them! I think about them a little too much. Valentine my beloved. Bossentine Real
Along with drawing I also write. I have a current project for some OCs underway and will post it on AO3 and on here when it's done!
Moé points: Silver hair, Dark hair, Long hair on males, Incubi, Fangs, Unusually-colored eyes, Eyepatches, etc. Please show me your OCs named Valentine I love every one of them.
Current icon by Yanana_UA!
Social media / other website links below.
---
Notice
I draw NSFW and guro/gore art. If you're going through my art tab, make sure your filters are on when browsing if either of those bother you.
My characters can contain NSFW content and/or dark subject matter, I preface bios with any warnings needed. Bios never get explicit.
All of my characters are personal to me, in one way or another. They're all pretty wacky, but it comes from a deep place in my heart. Please keep that in mind when you read about them. This especially applies to gender/sexuality and mental/physical illness. I'd rather not divulge all my personal info on the internet, so please don't ask unless we're friends.
If you'd like to draw my OCs, please credit me in the description of your uploads and tag me so I can see them! NSFW art is OK! I love it. If they have an F-List linked, be sure to check that out to see what they like. Here's a forum thread for it.
I don't sell or trade any of my characters, and I also don't buy designs/characters.
All the standard stuff (original character donut steel, etc etc).
Commissions & More
SFW Commissions Thread NSFW/Guro Commissions Thread OC Merch Making Service
Commissions closed
I don't do requests
Commissions are closed for now, but I have a waitlist for re-openings! Please check the links above for more info.
If you're looking to get buttons or stickers made of your OCs, I offer merch making services here!
I also have an Etsy shop where I sell my art, including that of my OCs. Every purchase enables my dangerous habit of making a lotta merch of my boys. If you leave a note at checkout with your TH username I'll send a ton of freebies.
The Boys
Latest Bulletin
---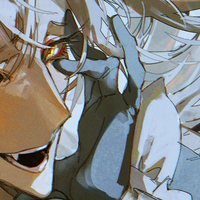 Hi y'alllllllll the merch I posted about a bit ago is in! The offer still stands if anyone is interested!
Valentine Fumo charms are up for normal sale, but I only have 3 so they're a limited run! Shop link for him is here.
And I have 3 charms of that Bossentine commission I ordered! To reiterate, since its a comm I cannot and will not profit off of these, all I'll ask for is manufacturing costs and shipping. They're 4.08 USD each and shipping's 3.95 to the US, 8.95 to Canada, and 10.95 everywhere else besides Germany. Y'all can ask for a PayPal invoice or custom Etsy listing!
These are 3 inches long, double sided with clear epoxy on the front, and come with a gold heart clasp and pink star attached. Click the images to enlarge them!
This image is closest to the IRL color, just without the fancy backdrop: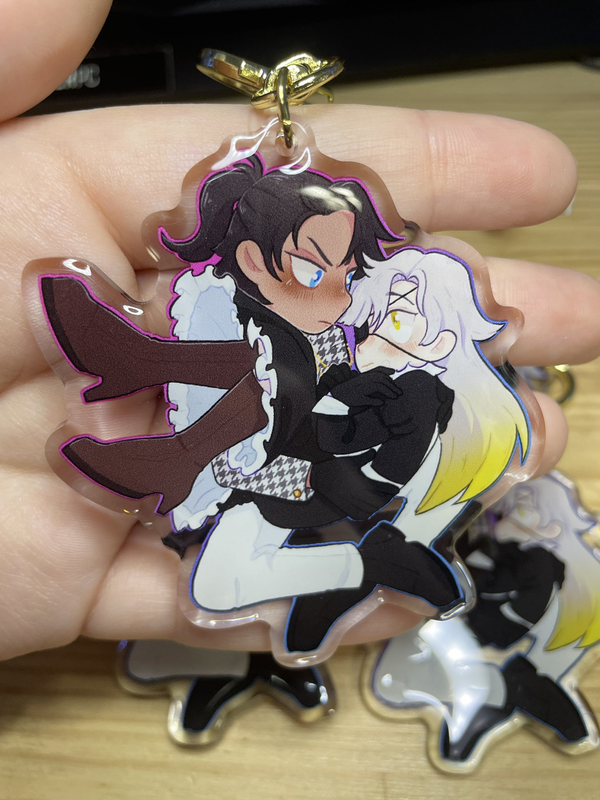 ---
Other than them I've done some regular shop restocks. Nothing new besides these... Been taking a break from merch overdrive since I don't have cons to vend at. I've been Thriving making merch of my own OCs even if it doesn't sell well LMAO
Thank you all so much for the support for my Boys and the merch service... I really appreciate it