Juli |16| July 05 | They/them, She/her | INFP-T | 2w3 | Philippines
🔥 Welcome, fellow ToyHouse Users! 🔥
💖 You may know me in the ArtFight server on discord (SparklingAria#9050) and in ArtFight site in the username of DivinitySpell. You may contact me about anything if you want to. 
💖 In terms of character specialties, I mostly do personifications (gijinkas) of things. Specifically, Science-related things such as Astronomy (celestial objects), Chemistry (Periodic Table of Elements) and Physics (The Electromagnetic Spectrum) are the ones I continued working on the most.
💖 Aside from Science-related things, other personifications are on progress and in development (e.g. Legendary and Mythical Pokémon gijinkas, the Accounting Equation and the Musical keys)
💖 All of the characters are significant to my world. I love them all, even though they are sometimes hard to predict and understand as a person. They are intended to make an anime and video game series out of them someday.
💖 Additionaly, I am also a big fan of Pokémon, Final Fantasy and Puella Magi Madoka Magica franchises as they have interesting and unique characters and storylines.
💖 In real life, I am a bit shy, ready to help others even if it is hard and trying to be kind. Sometimes, I easily feel down, little talking to everyone and rough but I can learn to adapt the environment completely, just a little patient more.
💖 In terms of school status, I am currently starting her second year of Senior High School.
💖 I am trying my best to be multi-talented. I started appreciated the beauty and value of art since when I was on the third year of my high school life. Since then, I'll be trying my best to improve the skills and abilities of an artist. (Btw, I'm just a typical novice traditional and digital artist but still striving to learn more about it.)
💖 I may be inactive for a long time for some more important issues and shenanigans in real life such as school-related things but I'm trying to find time updating these projects online
Latest Bulletin
---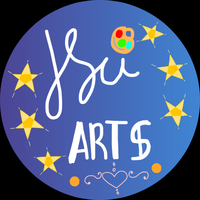 Juli is on SUGAR RUSH this year!
Fight me at DivinitySpell on the ArtFight website and I'm willing to get revenge on every attacks (at least trying to reciprocate every art recieved even from the past ArtFights)
Whether fellow Sweet Sugar buddies or Spice peeps out there for ArtFight, be ready for I'm going for a comeback after years of hiatus. Friendly fire is welcome and DM me for revenge chains for the essence of this activity is to make art more diversified and not for competition. 
I hope all of you have a happy weekdays! 
Good luck for ArtFight 2020 Sugar VS Spice! Battle of The Condiments.