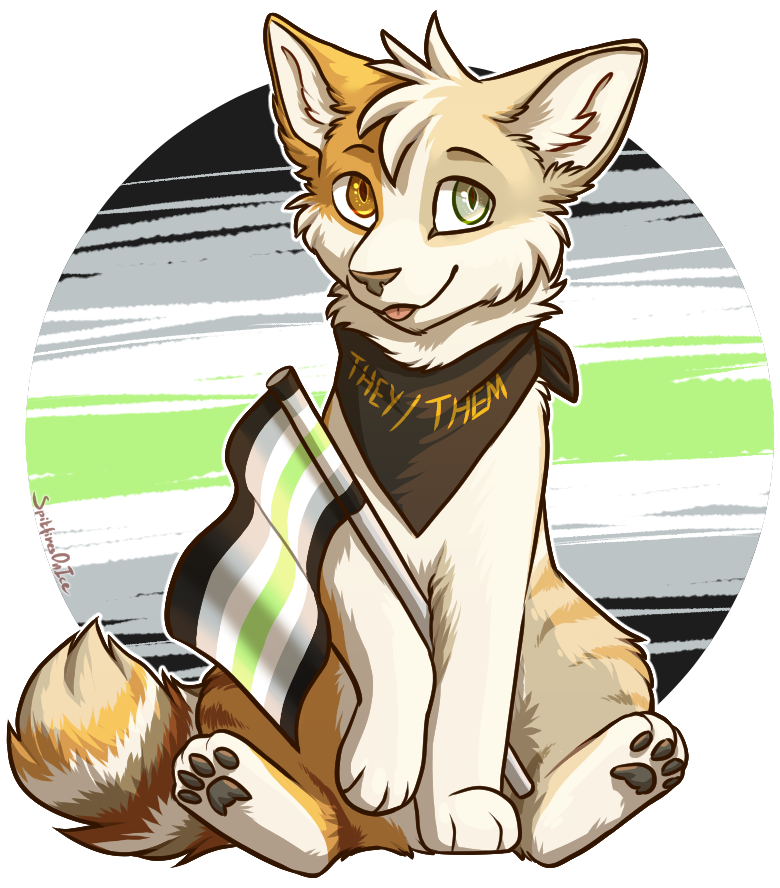 Welcome!
agender (they/them) 25 a little chili baby
My name is Bienie, I'm from Belgium, and I draw in Clip Studio Paint. I'm a hobbyist artist, and this is where I store my characters! I mainly use and obtain art of my fursona, however I love my other characters as well. If you ever spot a missing image or something else that is off, let me know! Thank you for visiting my page, and I hope you have a great day!
My best friends are Luke and Kyo. I would do anything for them.
My friends (in alphabetical order):
ALISTIION AntlerSap Blaze ChippyShark Clowder DietS0da draqiin HarveyHark Hawkieface JAHSPURR Jeweledbug kibbulation kicaeo lamelamb Merleee muffinbutt MystifyingMelody Nittyplat Panthera-Mesomelas Rasaliina ReaganS Roxalew STATIC-AN0MALY sunkissin TheDogzLife Vertuane Yialo Zaivinx
Below are the sites where I post my art! Here's my Art Fight account.
Coding by lowkeywicked
Current icon by Spiritaelia