Melia | 23 | They-It
---
Welcome to my profile! I'm Melia and in a hell of my own design. I love to draw and write, while I'm mainly into WC RP I also enjoy Rune Factory (Arthur RF4 💖), Pokemon, The Mii Series and my own universes among other things. Feel free to message me for whatever as long as you're normal I don't bite.
Please note most of my ocs have backstories that involve death and murder so those subjects will not be warned for, if those things upset you this may not be the profile for you!.
Latest Bulletin
---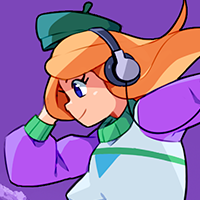 I realized I really need to redo my profiles. I will do it. I WILL.
wish I could find a good space themed profile for the HotA gang tho