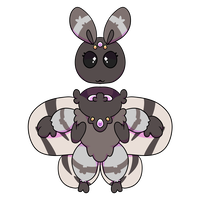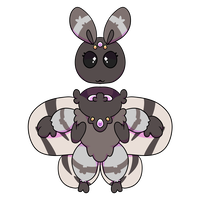 I'm participating in Art Fight 2023!
Team Vampire
Friendly Fire
Revenge
Revenge Chains
I attack:
Sweeticals
Revenge mostly
---
Characters I have:
Human
Feral
Anthro
Monster
Worm
Mech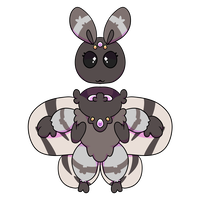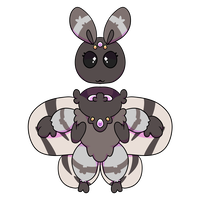 I have put the site for my Eko ARPG back up, you can view it at: https://eko.aquapyronarpgs.evocrit.com
I haven't set up email verification yet but I will do that in the next week.  (So if you sign up it'll error because of that, but your account will exist)
I am also working on some adopts and an event, in addition to setting the site up how I want it to be.  The event is currently planned to be spring-themed, although this may change if it takes too long to set up.  I am also planning to introduce a new species to the world of Eko, as well as some new traits, pets, and more.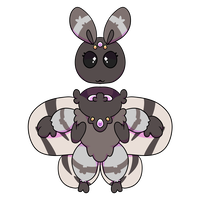 Here's a link to the Discord server, there's information about the event in there: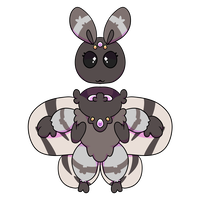 This TOS governs my outfit adoptables, and only those which are not otherwise part of a project with its own TOS.  In order to purchase one of the adoptables, you must comment on this bulletin with "I agree" or similar.  Revisions will be noted with a date added.
General terms
Outfits may be used on any character the purchaser owns or they may create a new character for the outfit to be used on, this is not restricted.
Non-commercial use (personal use, personal characters, stories, art, etc.) is not restricted.
Commercial use is prohibited unless 3x the asking price or the AB (if auction/OTA) is paid.
aquapyrofan will answer inquiries about what constitutes commercial use and allow for commercial rights to be purchased at any time by any owner of the design.
Designs may not be co-owned.
Designs may not be revoked or removed from the purchaser's ownership.
The purchaser can transfer these rights at any time, so long as they do not sell the design for more than they paid for it.
If designs are sold for more than the owner paid or there is a violation of this or another of my terms, the user in question will be blacklisted.
Purchasers may not trade, sell, or otherwise transfer rights to one of my designs to a blacklisted user.
Blacklisting does not remove the user's rights to the design, but if they transfer the rights to someone else, they cannot get them back.
Blacklist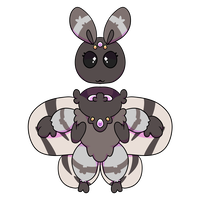 When I started EvoCrit, I had zero idea of what it would take to realize such a project, from the technical side, among other things.  I also had someone working with me to develop the site, which I do not now.  As such, I will be taking some time to work on the site features to better facilitate running the site, as well as more of the ARPG-related features.  I do not know how long I'll need, but I'm the only one working on the site so it'll probably take a while
I will be taking a break from the following:
- adopts
- Semi-customs
- commissions
- Non-MYO freebies
I will continue working on the following:
- site code
- MYO approvals
- ARPG rolls
I will also be moving some of the ARPG rolls (where possible with my current skill level) to the site/automating things a bit more.
I will also be updating the TOS again, as there are a few things I forgot to add or that need clarifying.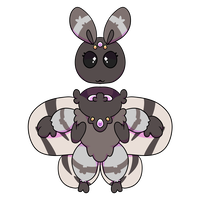 There's a species called "Zipperbeasts" where if you make a bulletin linking the event and the discord you get a free MYO that doesn't expire.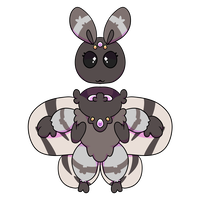 I'm going to soft-close a few things for a bit, may hard close if it works out:
- closing commissions
- closing most semi-custom requests (though freebie threads will stay available, just won't be bumped)
- making Mystery Capsules unavailable in the EvoCrit store (MYO slots will remain available)
This will be in order to focus on the current owed adopts and site coding, MYO approvals will continue, as will handing out new MYO slots, as this is mostly just to decrease my backlog of designs to make
I will also be doing the Domeni MYO Turn-In event before the end of the month, and it will last for one month.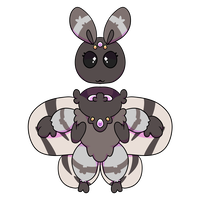 There's a cool site called Safehou-se that the coder 8byte is working on, I'm learning how to format codes for it so I can contribute a variety of layouts for it, but basically, what it does is allows you to fill in codes using a form instead of, well, using a lot of HTML.  So I'm hoping it can make some of the codes I'm working on more accessible for a wider audience, including those who don't have a handle on TH codes yet.
And yes, I'm still working on some TH layouts, they will be available when they're ready (depending on motivation/skill).  I'll probably wait for the Safehou-se icon input for the compatible versions of some of them though (to make them the most user-friendly).