Quinncy's Hoard
They/Them 26 Feral doofus
I am quiet and nervous, but please do not feel intimidated to say hello! Just an artist who enjoys both making, and collecting unique designs that appeal to my weird aesthetics.
My OC's are personal to me and often symbols of parts of myself. Do not draw them with your own unless you have gotten permission first. Please do not headcanon, 'kin', or in any way try to claim ownership of them. I will report and block you immediantly. My art is NOT free for you to use unless it was made for you specifically, or you ask and I give permission.
All characters with ⭐'s are NOT my designs!
All characters with ❌'s are retired designs!
All characters with ❓'s are For Sale!
NO OTHER CHARACTERS BUT MARKED ARE FOR SALE DON'T ASK!
Latest Bulletin
---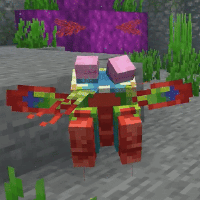 This is a weird and maybe selfish question to ask but I'm curious if anyone likes my art and characters enough to like. See me as a dream creator or be inspired by me to make their own ocs or something of the sorts. I also might be asking because I want to reach out and maybe make like-minded friends so take this as a chance to say hello...
Recent Characters & Designs
---