---
art by me
Hi, I'm polkadot, the toddler that swears on a daily basis and would lowkey love to move into a hot topic.
Don't offer on characters that aren't in the "purge" folder. I love rambling about characters and common fandoms so if you ever want to talk to me just yeet me a message! I usually focus on characters bit by bit, and my current focus is my cookie run folder >vO
---
---
Latest Bulletin
---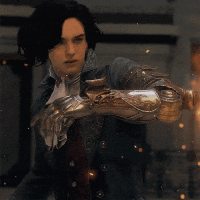 Hi!! I got this purging folder since I cleaned a bit through my folders and decided some characters would be better off to someone else 
https://toyhou.se/polkadot/characters/folder:849799
I'll take anything at this point, and the ones just with uncolored, traditional drawings are free
Thank ya for reading!
Recent Characters & Designs
---