Kell/Ked 🌦️ 1999 🐉 Non-Binary Masculine 🌊 he/it 🥪 PNW
---
I'm making a comic book with a few of my characters!
The first chapter is all finished and is free to view on my site.
Sun Sprain Chapter 1
---
Real-life sea serpent! My OCs range from causal to serious, all with various themes, typically the mysterious, graceful, & nostalgic.

Occasionally I take custom OC design commissions and sell adoptables. Find me elsewhere / learn more about me on my Carrd.
Carrd
🌱
Prices
☀️
Adopts
🌧️
Ping List
_ I have a separate Toyhouse page for my comic characters. Supporting it helps me continue to work on my stories. Check it out!
> Keldas-Cove <
---








Latest Bulletin
---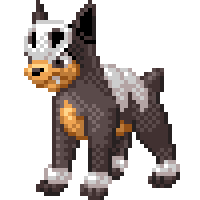 TLDR - I spent the every day of the past 2 and a half weeks working on my comic book's 2nd chapter from dawn until dusk and it's now finished so I'll be getting back to finishing customs/ commissions/ other stuff!!!
YEA! I realized that ever since I moved in April I haven't had a single week to myself where I wasn't panicking over money and rent etc, and I realized how much it was eating away at my creative drive. I announced a while ago that the 2nd chapter of my comic book Sun Sprain is coming out October 2nd, but I had so much left to do. I love that story with all my heart so I decided to just work on it and do NOTHING else for a while.
It became a ritual where I'd wake up around 8-10 a.m, work on it allllll day until 1 or 2 am, then go to sleep, wake up and do it again. It wasn't healthy but oh my god it was so refreshing and important for me to do. I'm so so satisfied with how this chapter ended up and I cannot begin to express how excited I am for you all to read it!!! (I'll get into the deets when October rolls in dw)
I've been keeping my updates on my Instagram pretty routinely but I realized I kinda left TH in the dark on this whole situation and I do apologize! If you got a 1-word custom from me do not worry, it'll be finished within the 1.5 month bracket I said it'd take a maximum of. I finished a couple before my big hunker-down and a majority aren't finished - rest assured I haven't forgotten you! I just needed some time to myself for more than a single weekend.

So yes! Nothing wrong with DMing me asking about the progress of your owed stuff etc, but I just wanted to address it formally to clear up any worry or confusion. You all should have your designs by mid-october :-] if you don't have them by October 15th that def means I might've done a fuck-up and that'd be the time to shoot me a DM and we can get stuff sorted! In the meantime I hope you're still lookin forward to your lil guys, rest assured i'll be putting my all into them now that I'm refreshed n.n