🌠Kell 🔥 1999 🐉 Non-Binary Masculine 🌊 he/it ✨Pacific Northwest
⚜️ Carrd ⚜️ Prices ⚜️ Sonas ⚜️ Patreon ⚜️ Sale ⚜️
I'm a full-time multimedia artist who specializes in comic art. The majority of my OCs are furries, though I love making human art as well, mostly in my stories!
My OCs range in themes from more serious to more casual. I use my characters to express my several interests and favorite aesthetics/themes, typically falling into 90s-2000s styles, space & time, and mysterious undersea monsters...
You're welcome to message me about my commission work / designs anytime, I love love love to make customs!
✨⚜️🌟I have a separate Toyhouse page for my comic characters,🌟⚜️✨
Supporting it helps me continue to work on my stories. Check it out!
✨ Keldas-Cove ✨







Latest Bulletin
---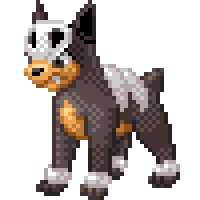 Unlimited slots until 1/15 9 pm pacific time! Guaranteed done before Valentine's Day :^} DM me if you'd like to get the form <3