Spoon
30+ • agender • he/him
---
Hello!
I'm Spoon and my muses are overly excited when it comes to character creation. Quantity tends to be over quality so character entries will be on most part barebones, you may be able to tell which ones get the most love.
My Toyhouse is largely a depository for my characters, I don't buy, trade or sell designs. Please don't make offers or ask for pings for offers. Thank you.
If you have art you've drawn for me that you'd like to be taken down, please message me!
Latest Bulletin
---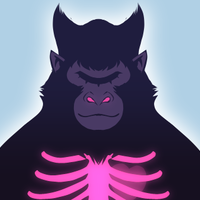 I figured it'd be pertinent to write this, as a reminder.
I treat Toyhouse primarily as a repository for characters I've created, I do not participate in the adoptable community, so, please respect that I do not want to receive requests for buying/trading my characters, and I will unfave characters/designs if the owner pings everyone who faved it (mind, this has happened when I faved a character and the account in question did not have a page warning that they will ping people! I hope they amended that since the incident).
HOWEVER, this does not mean I'm not planning to do, say, design commissions somewhere in the future.

Thank you for reading!
PS!
I hope this doesn't come off as too terse but yeah, it's a little off-putting to receive offers or requests for buying something of mine even though I've never shown any indications of participating in the adoptable scene, y'know? I know this site is primarily for adopts and all, but, yeah, that is personally not how I use the site?? I've grown used to just posting characters and writing their profiles and not doing much else on here, haha. so ye.

Recent Characters & Designs
---