Spoon
30+ • agender • he/him
---
Hello!
I'm Spoon and my muses are overly excited when it comes to character creation. Quantity tends to be over quality so character entries will be on most part barebones, you may be able to tell which ones get the most love.
My Toyhouse is largely a depository for my characters, I don't buy, trade or sell designs. Please don't make offers or ask for pings for offers. Thank you.
If you have art you've drawn for me that you'd like to be taken down, please message me!
Latest Bulletin
---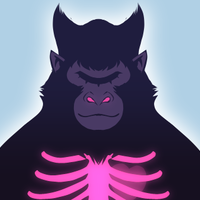 primarily under the Defunct folder. especially my Mockingbird setting has several characters I never posted like Zed, Cuckoo, Wyvern, etc...
I should also post characters from my old webcomic Daddy Long Legs, just for old times' sake.
maybe the characters from my one-off comic from 2011 too...
Recent Characters & Designs
---