Spoonfayse
33 . agender . they/he
About Me
Hello!
I'm Spoon and my muses are overly excited when it comes to character creation. Quantity tends to be over quality so character entries will be on most part barebones, you may be able to tell which ones get the most love.
My Toyhouse is largely a depository for my characters, I don't buy, trade or sell designs, sorry. Also, I'm trying to find a nice profile style, but I'm not in a rush.
Links
Featured Characters
Latest Bulletin
---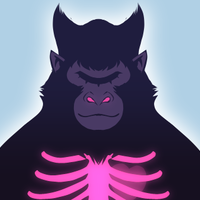 here's my profile: https://artfight.net/~spoonfayse
I'll try to take it easy this time, last year I got too Stressed Out due to not being able to deliver as much as as I did in 2019. so I'll try to chill and just, do my thing.

Recent Characters & Designs
---