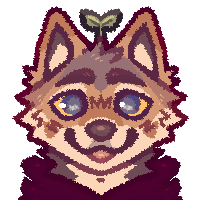 If any of these rules are broken/not followed you will be blacklisted and not allowed to own any design by me. 
By obtaining ANY Coywolfy design you are agreeing to these terms.
My Blacklist
:
-
Foxxies
-
petgoblin
-
97monstera
-
skumk
Do not sell a design for more than you payed unless there is added art (commissioned or personal)
Please price fairly and don't over price a design. THIS MEANS DO NOT PUT UP DESIGNS FOR "OFFERS" unless its for offers under the original price. Or is okayed by me.
If a design is traded/gifted it is no longer allowed to be sold (for point/paypal/or any other currency)
The only time I will allow this is if I am notified FIRST. This includes vouchers.
Do not sell Coywolfy designs to anyone on my blacklist
You will be blacklisted and no longer allowed to own/buy/get Coywolfy designs
Do not edit over

my art work
if you did not draw it then DO NOT remove/edit/color over/change hue any part of it.
Give credit on designs/art
I spent a long time making every design I make please give credit when it is due
Change anything you want on the design it's self
once bought the design is yours please change any part of it you like/don't like. Just DO NOT EDIT OVER MY ART.