FOXTOPI
FOXTOPI are a closed species founded by uhenishi and co-owned by artbymaxm .
Foxtopi appear to be a crossbreed between foxes and octopi. In actuality they are foxes who have consumed a failed experiment known as a Poptopus, that allows them to develop cephalopod-like features such as tentacles and the ability to breathe underwater. On top of this, they also allow a fox to potentially live forever, as long as they eat enough to sustain themselves as well as the Poptopus that inhabits them.
These creatures can live both on land and in the ocean. Many of them disguise themselves and live among humans, to either cause minor mischief, or consume the lifeforce of regular humans. There are also communities of Foxtopi that appear closer to their feral forms but still stand, they usually live away from humans and build societies of their own in the ocean or deep in forested areas.
You do not need a Foxtopus to join the server or community. However you do need an account on our website if you plan on participating. Otherwise... you can just sit and watch I guess.
The Foxtopi species is 13+, meaning anyone younger is not allowed to participate in the species and will be kicked. This also means that you should keep NSFW out of the server.
You get 3 warnings of bad behavior before you're banned and blacklisted from the species.
Listen to the staff. Ask as many questions as you like but do not go against a mod's explanation.
If you have concerns about a user, message a staff member and keep from discussing it in public spaces. We take abuse allegations and the like very seriously. Please make sure to provide proof and/or witnesses in order to file a ban on a user.
Be respectful of everyone around you. Bigotry is not tolerated and will result in an immediate ban.
What you do with your Foxtopus is completely up to you, but do not, under any circumstance, share NSFW images or ideas to public spaces. Keep that shit private.
MYO slots, characters and items can only be sold for real life currency if they were bought with real life currency. Any slots, characters and items bought with CW hold no monetary value (unless they come with commissioned work).
There is no direct USD to CW conversion rate, and CW can only be earned through activity redemption and events.
You cannot sell your Foxtopus for more than you bought it for, unless it comes with additional commissioned work.
---
Latest Bulletin
---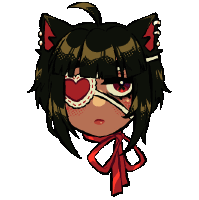 🌐 SITE UPDATES 👨‍💻
Sorry for the delay in releasing this bulletin! The site currently has some small errors which we've been working on, but they're taking more time than we anticipated. Here's what's currently glitching out:



Random loot boxes (CUTTLESTICK, GOODIE BAG, BLUE RING MOONSHINE, etc.) are giving out more rewards than expected. For the CUTTLESTICK and GOODIE BAG, you're free to keep the extra Cuttlewish. For stuff like BLUE RING MOONSHINE which gives out actual items, please just donate the extras instead!
The CASH SHOP is currently "closed" (no items for sale), so we can figure out some PayPal stuff.
There was an error where you couldn't use coupons for a while, but this has been fixed!
Thank you everyone for your patience and understanding! We just recently updated the site tech-wise, so some things are still a bit wonky. Hopefully we'll have everything sorted out before 2023.