YUMENARI COVE

we welcome you to the cove...
Latest Bulletin
---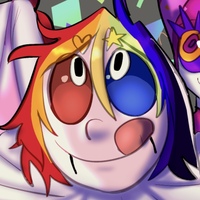 YUMENARI COVE
Your daily dose of Yumenari straight from the cove!
Summetime Stories Gacha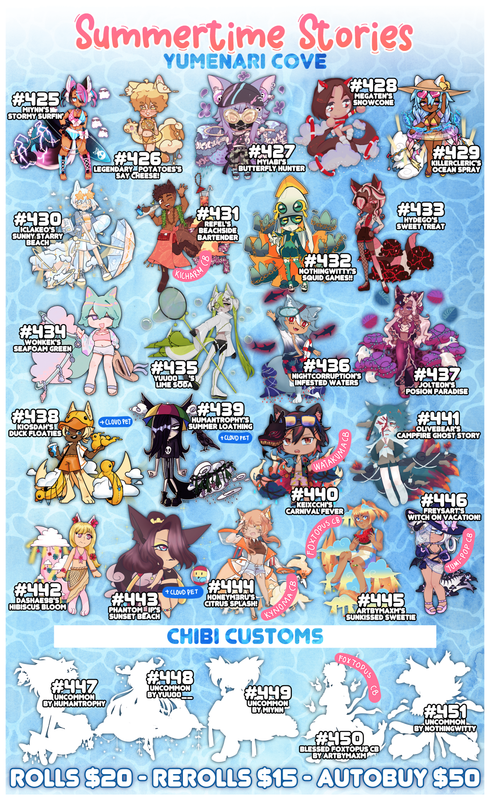 PRICES
Roll $20
Reroll $15
Autobuy $50
---
RULES
Unlimited rolls and rerolls per person until all adopts have been claimed.
Autobuys are prioritized over rolls.
Payment must be sent within 12 hours, otherwise you will be skipped.
The adopt designer will transfer you a character with a full resolution transfer of your adopt after payment!
If you roll, you must claim the adopt, ask to withdraw or reroll. Ghosting after your comment has been rolled will result in a ban from participating in future Yumenari gachas.