Profile
---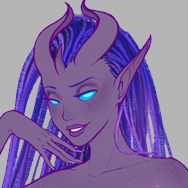 Personality
---
Ingrid is goofy, opinionated, mouthy, vulgar, bold, and uncannily charming--but also deeply compassionate and capable of great sincerity. She takes almost nothing seriously, always seems to be confident regardless of her situation, and talks to everyone with an intimate sort of familiarity that just has a way of drawing others in. Her eyes are almost always heavily lidded (chronic bedroom eyes), but they burn with an unwavering intensity. She's a self-proclaimed "people person", sharp as a tack and incredibly observant and insightful. She's perfectly secure in every aspect of herself, though she really does thrive on people stoking her ego, and her Here To Have A Good Time attitude can feel inappropriate to others if they think she should be taking something more seriously than she is. But also, that sounds like a "them" problem.
Pronunciation EEN - grid
Pronouns She/Her
Race Tiefling
Class Bard
Subclass College of Glamour
Age ~25 years
Height 4'10"
Do Draw Them
---
Joyful/Seductive/Pouty/Goofy/etc

With Arsast (the other pea in her pod)

In any outfit (existing or otherwise) that fits her look
Don't Draw Them
---
Dressed in anything that clashes with The Aesthetic

With normal hair (she has dreadlocks)

With pupils (she has none)
Notes
---
Ingrid's hair is always in dreadlocks; it hangs down to a little below her knees when down, or is otherwise gathered up in a loose wrap to keep it out of the way. Her eyes are bright cyan, with magenta flecks in the corners and no pupils. She has lavender skin, dappled in freckles all over, and her clothing policy is "less is more, aesthetic always"; anything iridescent is a fave. Her canine teeth are ever so slightly elongated, and nails are "claws"--but impeccably manicured and gorgeous, always. The tip of her tail ends in a heart-like curling shape--and her tail itself is excessively long, usually curled in lazy, shifting loops behind her. If she doesn't have to be wearing shoes, she won't be. Her magic matches her, too: sparkly, pink/purple/iridescent, beautiful, often using butterfly imagery, or just general hints of lilac stardust.
Links
---
RELATIONSHIPS
---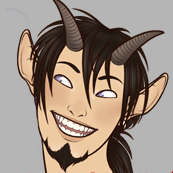 The other pea in her pod, her partner in crime, the light of her life. They're not romantic, but romance is a sport; Ingrid loves this boy too authentically for that.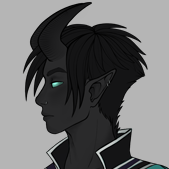 An old friend. They have very little in common, but they still share a unique bond forged through hardships.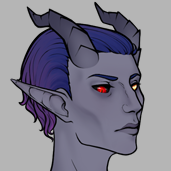 Jaska's good for a wild and dangerous time, and the thrill-seeker in Ingrid loves that shit.
Ilex loves nothing more than to be dominated by powerful women, and Ingrid loves nothing more than to step on men larger than herself and be worshipped by them. Which is to say, they get along great.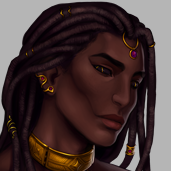 Two gossip-hungry divas who like to do each other's nails.