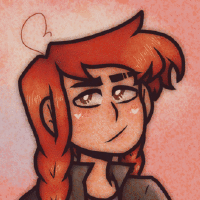 Profile
---
NAME: Skye Kennedy Foster
AGE: 20
SPECIES: Snake-human
BIRTHDAY: July 20
PRONOUNS: He/they
SEXUALITY: ???
HEIGHT: 5'11"
PERSONALITY: Skye is happy-go-lucky and full of energy. He is loyal to his friends and family, and is charismatic and good with people (as long as they don't find him too annoying).
ADDITIONAL NOTES: He is in a gang with Kyle and Max, and as such is a criminal.