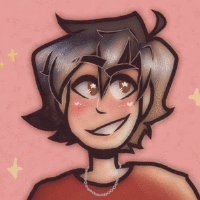 Profile
---
NAME: Maximus Alexander Elliot
NICKNAME: Max
AGE: 18
SPECIES: Dog-human
BIRTHDAY: July 26
PRONOUNS: He/him
SEXUALITY: Straight
HEIGHT: 5'7"
PERSONALITY: Very laid back and easygoing. He makes friends easily but prefers to stay home and play video games most of the time. He is usually the mediator in conflicts due to his calm demeanor.
ADDITIONAL NOTES: He is in a gang with Kyle and Skye, and as such is a criminal.