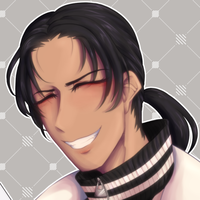 ---
Valentine! Been such a long time since I've trained him, stopped 7 years ago? He's a good kid. Little quirky, but he's got a strong spirit. Real good with his katana, too. His crush on Boss is cute. Actin' like a lost puppy around him. The two of 'em are so close. He knows he's always welcome to call me over for anythin'. 'Specially if he wants a rematch from last time.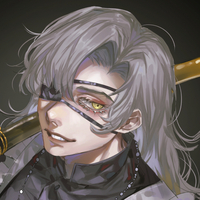 ---
Camilo... He's the one who made me the hitman I am today, in a way. He reminds me of Boss a bit. Not personality though, they're total opposites. Guess its the South American thing? Their aura and mannerisms. He holds all of Aurelio's oooold secrets, too. God, they've been friends for like 20 years? Can't say I'm not jealous. He's always smiling, all cheery and upbeat. It's a nice change of pace. I like sharing drinks with him for exactly that. Very sociable, even when I feel like shit. Thanks for keeping me company when Boss is gone, Camimi.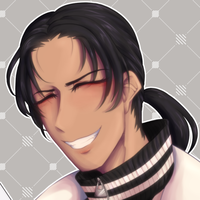 ---
Bossmaaaan! One of my oldest buddies, age AND friendship wise! He hates when I call him old. I 'member seein' him come into the syndicate, he was such a baby. Now he's got all that grit to him. Not that he didn't have it before. Can always rely on Boss. He's a good guy! Despite all the, y'know. Well, we're all like that. Kinda afraid of throwin' out his back with sparrin', so I take it easy on him. He's real good at chess, ya think he wouldn't be but he's a real strategist. As expected from our #1 Consigliere! He gets so... Soft, around Vally. Real sweet, in his own way. It's precious. Cares about him so much. They'd make a good couple, if he gave the poor kid a chance. Boss is almost kinda like a brother to me. As much as I tease him I'm glad he's still kickin'.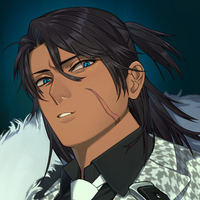 ---
Camilo? We're long-time friends. He's seen me at my highest and lowest. I can't thank him enough for his companionship when I was younger. Before Valentine... He was all I had. Valentine and I may be closer nowadays, but he knows how important he is to me. I just wish he'd stop calling me an old man.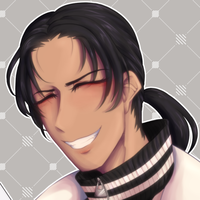 ---
Aah, well... Santino's just a kid, yeah? He's got room to grow. I don't see him much, but he's not interested in trainin' even a bit. Suppose he doesn't really need to if he's goin' right to Godfather, but it'd help him. I'm sure he'll grow up to be as great as his papa. ...Hear about his beef with Val, though. Yeesh.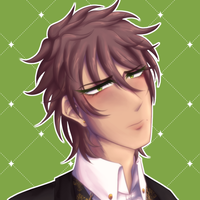 ---
He's alright, I guess. I don't see him a ton. Annoying when I do see him. Wish he'd stop asking me to "train". I'm not the one who needs to do dirty work, here. Whatever. He stays in his lane. Just don't fucking rattle my shoulder when you talk to me like you do to everyone else.