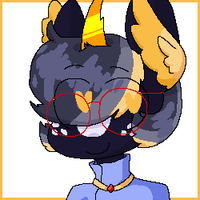 Profile
---
Yerxes' yes-man. Cheerful, polite, and optimistic. A bit mischievous, too.
Knows all the fucked up shit Yerxes has done and brushes over it. Not really mad at Vallha for not being OK with it, but wishes he'd pretend at least for Yerxes' mental state's sake. Eager to see Yerxes gets what he wants in the end.
Genuinely thinks Yerxes can do no wrong, which is the worst kind of enabler for what Yerxes has got going on.
Mysterious spoiler backstory here too.