Sandcastle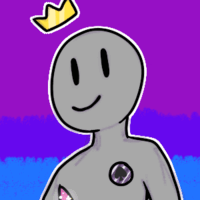 ☆ aro/ace ☆ any pronouns ☆ main sona ☆
About Me
Most of my characters just have art and pretty much nothing written on their pages. Also I haven't linked any music for any of them T-T.
Hello! I'm a mainly digital hobby artist who just wants to make fun characters and build the worlds they live in. I'm very excited to finally have a place to store all of them! :D (currently working on actually moving all of them here) Most of my characters live in Katta, a world that I'm currently working on and developing with a couple other people. I'm totally open to questions about my characters or worlds, although I have to say I'm not really good at chatting about other stuff. :')
Unless otherwise specified, my characters are not up for trade/sale! Characters I am willing to give away or trade will be in their own folder and marked appropriately.
I'm a big fan of monsters, dragons, aliens, and other fantasy/sci-fi creations. Celestial/space/star themed characters are also a favorite, but I dig nature-themed things in general! I also appreciate a variety of color palettes. :)
Links
My beloveds <3