DOGBOY'S CODES !
kano/cati • 20 • any prns
hi im kano! this is my side acc for my codes!
i'm not too active nowadays but i thank you very much
for the support you've all given me for my codes!

if you have any urgent messages non-code help related,
please contact me on my main!
other awesome coders !
Latest Bulletin
---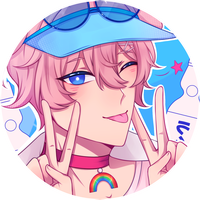 hey guys, hope you're doing well!
i know it's been a long time since i've updated here or posted a code; i'm not dead, nor did i stop coding!
in fact i'm currently a second year studying computer science, so i don't have any shortage of having to code
that being said, uni takes a lot of time and i've been allocating a lot of my coding energy for that :'') so i haven't been responding to any
asks or dms at all, and i don't think i will since i just don't have the time (as much as i'd love to! i miss coding in html)
that being said, please refer to the coding help thread instead of reaching out to me if you have any troubles T_T
expect any codes from now on to be sporadic in uploading, i'm planning on just doing them when i feel like and from my own volition,
but i appreciate still all the support everyone's given me!
my return was basically catalyzed by the new updates about switching characters into codes, so i'm going to continue being around for a bit
to housekeep (fixing links, images etc) and respond to any non-coding inquiries people might have
id love to say dogboy comeback but i cant make any promiseshgjhff
and if you guys arent aware, i did post a new code to go along with my update, so go check it out if you want!
thank you again for the support, hope you all have a wonderful day!