---
---
Fizz
26 . Tired
Hi and welcome to my honey-mosterd sauce free-safe zone.
I'm Fizz and I'm trying to write an novel about some:
Krakers
.
My big dream is to make this novel into a graphic illustrated novel,
Futhermore I'm a big fan of humanoid characters, taco's and stinky hippiemusic.
I don't bite, my favorite animal is a goat.
Pagedoll by:
essenemnn
---
---
---
---
Latest Bulletin
---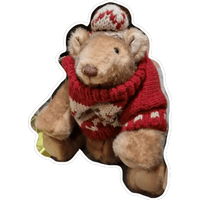 Yo! My PayPal is back from the dead and thus I can finally reopen my chibi commissions! All gone for now!I update this bulletinwhen I reopen!thank you all!

Please fill in the following form:
YOUR USERNAME(S): Any platform username will do. 
CHARACTER(S) (Note I only take 1 extra character per commission right now. This might change later)
You can DM me the form or comment below.