kara
NAME kara
birthdayoctober 22nd
AGE 23
GENDER womanhood's nobody
ORIENTATION queer/sapphic
OCCUPATION student
zodiaclibra-scorpio cusp
RACE white
pronounshe/she/they
fav genreshorror, fantasy
hey im kara!! im mostly here to document the many many many many ocs i have, there's lots of empty profiles bc executive dysfunction but i'm slowly but surely making my way through!! ᕦ໒( ͡° ⌂ °͡ )७ᕤ i wanna make so many stories, like books and comics and games once i gain a little more confidence in myself and my work. my biggest goal is becoming a better creator and a better person
my work tends to deal with themes of abuse of all kinds for personal reasons, and lots of adult themes in general, so be sure to tread carefully and care for your own needs first!! i try to tag things like nsfw and blood/gore as much as possible though, and im not one of those weirdos who LIKES abuse and trauma, so rest assured my work is more about depicting it as wrong rather than as some kink or whatever. which is to say if youre a creep and like pedo/incest/etc unwholesome content, leave
also there's bucketloads of fancharacters here, which i ship with canon characters. no shame, cringe culture is dead and i killed it ᕕ(⌐■_■)ᕗ ♪♬
beautiful things
scary things
shipping
dogs
creeps
spiders
right-wing bigot virgins
executive dysfunction
writing
drawing
rping
stories
html by fluffycodes
Latest Bulletin
---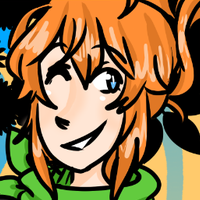 Hey there! I'm pretty new to the rescue team boards :3 But I thought it would be a good idea to raise awareness about a rescue team out there that's harassing other teams, and even clients!
They call themselves Team Meanies, they're comprised of a Gengar who calls himself Gary, and a Medicham and Ekans. This team of ruffians has stolen my team's mail once before, and have attempted to coerce a child client into joining their team! They say their goal is "world domination," but somehow it feels like that's code for something different...? I don't really know - my point is, these guys are bad news!
Has anyone run into this fake rescue team before? If so, I think we should talk about them here. I'm considering writing up a report to whoever's in charge of rescue teams in town, so we can hopefully get them unlicensed, or... Whatever. Do rescue teams need licenses...? Hm. Well, what do you guys think? Tell me your experiences!
Recent Characters & Designs
---