PROFILE UNDER CONSTRUCTION
Shi
1994 . She/Her . Aspiring Game Dev
Links
---
About Me
I'm Shi, a random gal from Chile. I love fantasy characters the most.
I have too many OC's to count, will I ever post them all? Who knows!
If you're here from Art Fight feel free to upload any art I've done for you, and I hope you don't mind me doing the same.
Notice
I'm trying to be more active here
Also, new theme! Do you like it?
Latest Bulletin
---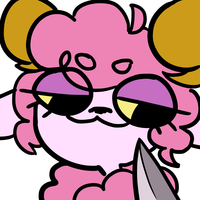 Bunnariums are holding a MYO event! Check it out here, and hurry up, it's until the 20th of this month!