Swissy
She/Her
About Me
Hi i'm swossy and i.
Your local space enthusiast who enjoys making art and celestial body gijinkas. My interest revolves around astronomy, Sci-fi or plain fantasy, games and plants. Currently in A3 and Sky: Children of the light so excuse my brainrot. Other things im into are JJBA, Made in Abyss, and OneShot.
Currently working on astronomical, celestial beings who lives in somekind of fantasy space opera (literally) world called Caelus Cosmo. It's one of my main project and holds many of my stories. The major one where the solar system lives happens to be the major one and involves world reformation. Yeah.
Feel free to look around. Usually im up for talks but as of my current situation and health, i'll be a bit slow on responding to messages. Thanks for reading!
Links
Featured Characters
Latest Bulletin
---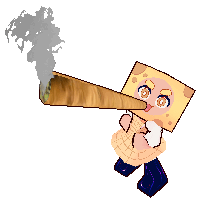 It's your 1 in 2947829947 artfight notification bulletins of someone participating in artfight. Got some characters i haven't uploaded to th yet so check 'em out if y'all can :3c
https://artfight.net/~SwissyDreamer
Recent Characters & Designs
---