What's up gamers
Heya! I'm an artist who really likes space, earthy things, and ofcourse, cheese. I draw non-human humanoid characters. Objectheads for examples. Feel free to look around and even fav/write a comment on one of my oc (i'd be very grateful if you do) Dont be afraid to have a convo with me! I may respond slowly but i'm happy that you'd talk to me. Iam also really new and inexperienced at writting so expect some errors when reading my characters bio or when i post on forum writting games ahaha.
Featured
Latest Bulletin
---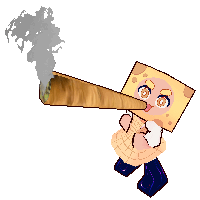 Man been awhile since I've gone to Toy dot house. Hope y'all still remember the me
Today, August 3rd, is my birthday, which is also international clown week!!! Yeah ah!!!! 
Have a great week y'all. Honk honk
Recent Characters & Designs
---