Hi, I'm Bulgariansumo!
Here's my two series, Galactiquest and Hinimato. I should probably explain what they are, but I'll do that...later.
In the meantime, feel free to ask questions!
Latest Bulletin
---
Here's some short summaries of what my projects are about! I may elaborate more later, but this is a quick explanation.
And here's the template in case you want to do it, too: https://twitter.com/circlejourney/status/1213882990196953088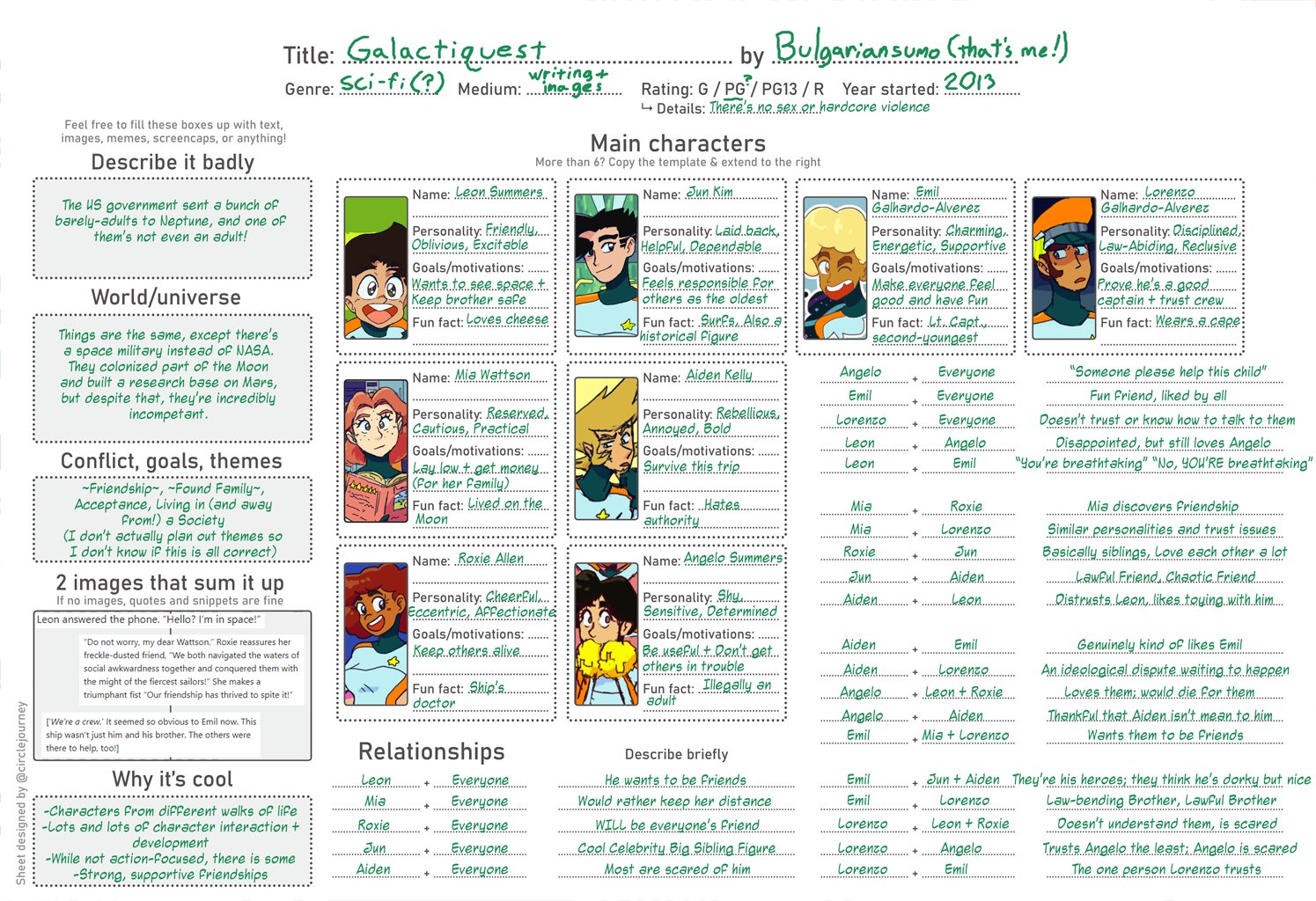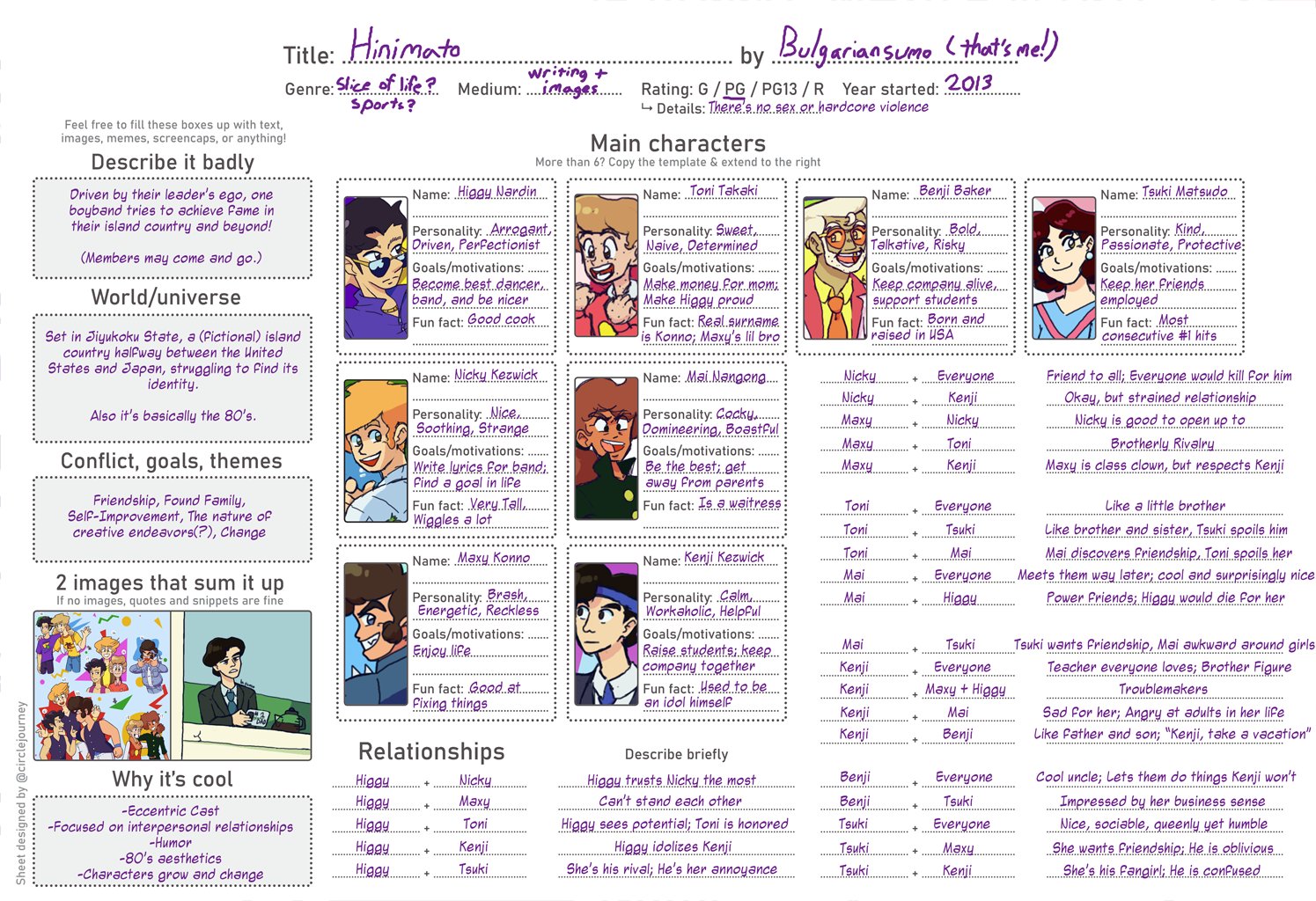 Recent Characters & Designs
---