---
This guy's great!! He's always helpin' me out of a pickle and even lets me tag along...! He's kind of a bully though... and small...
---
Hey, I know of a GREAT little casino on the faaar other end of town. I think you should go there, you'd really enjoy yourself. Here, lemme give you the directions... far, far on the other end of town...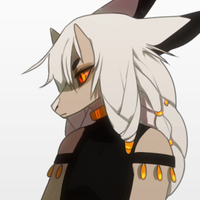 ---
I see him often, but do not know anything about him. He never speaks to me, so in turn I do not speak to him. I don't miss the way he looks at me though: like he just sucked a lemon.