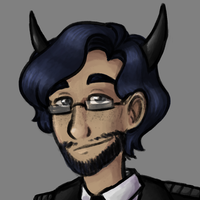 ---
Oh hey, this guy! The one sharing a body with Mochi! Super polite? Really thoughtful? Calls the rent "tribute" for some reason... I'm not clear on, uh, exactly what his situation is since he keeps just giving me a Knowing Look when I ask about it???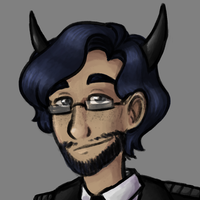 ---
He's a good host vessel, I suppose. Though he's far too willing to put others before himself, and he's close to far too many people for my comfort. Still, the help from others can be... interesting.
---
he's really not so bad!! he needs to remember the whole "human vessel" thing and like....eat and stuff, but he's getting better at that. sleep's still an issue though, haha. but yeah, he's nicer than he likes to let on, despite all the demon stuff and being evil and all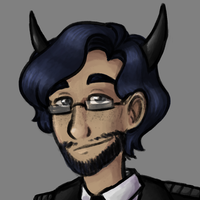 ---
Human or demon, my boyfriend is still cute. ;3 Wait no, come back here, you are not leaving until you eat, Mister. You WILL keep Mochi's mortal form fed so help me-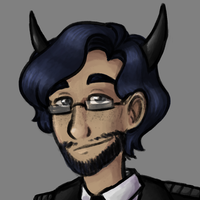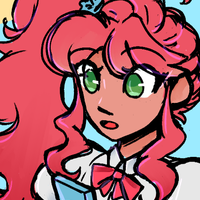 ---
Extremely good dad, we watch a lot of TV together! He's very good at baking and lets me taste test. Demonchi says that he's evil and he never explains what that means, but evil or not, I still think he's got a lot of cute charm!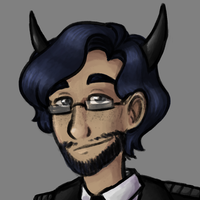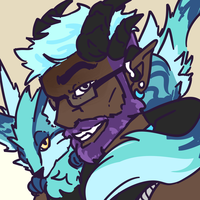 ---
Oh, I've been having fun with him. He's all serious but if you know how to push his buttons just the right way, there's quite a curious personality underneath. Also I can easily get him to have a smoke with me.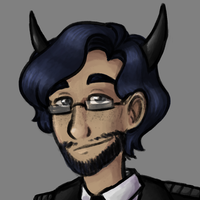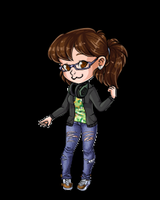 ---
Y'know, he tries so hard to be all fancy and stuff, but deep down I dunno if he knows what he's doing. I sent him something once, got some gummies back, so that was nice, but he seemed.. confused? I mean, I'd be real confused too if a gremlin sent me a gift out of the blue, but still! Anyways—Oh, yeah! He looks super fancy and cool and stuff; honestly, I'm kinda jealous. I wish I looked that good in, well, anything. I think it's weird he's apparently more trustworthy than me but— Wow, he really *is* me but way more serious! So, uh, I guess the opposite of me? ..Am I rambling?