---
Is it weird that a person that sells clothing is the only one actually interested with Earth culture?
---
A good worker, once she was moved off the engineering team. Very observant. If only she had been that observant WHILE she was on the team... no, not considering reinstatement.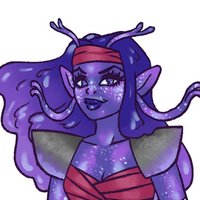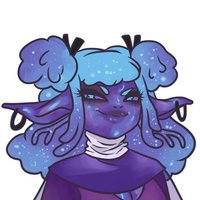 ---
I mean, she's pretty chill, but I only really worked under her for the drive-you-crazy dark part of the voyage.
---
I could have been mad about Ken'di impromptu reassignment. Really though, she seems happy right now. Though I do call her up to the bridge every so often to help out. Make her know she's appreciated.
---
Clothes customizations are good for morale, and this is a long mission, so it's good she can contribute. I suppose.
---
That outfit is built for a cape - you can see that, right? Counselor of what, impractical fashion choices?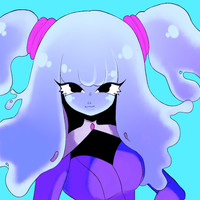 ---
Seeing her job as a demotion for Ken'di is sort of a sore point. She tries to ignore these feelings most of the time.