---
I honestly don't understand her fraternizing. The structure of command is there for a reason.
---
"Better to be feared than loved, if you cannot be both." You realize this Machiavelli was writing a parody, don't you?
---
Clothes customizations are good for morale, and this is a long mission, so it's good she can contribute. I suppose.
---
An untested regular soldier. Likely to remain untested during the mission, at this point. Does... she know the glasses aren't supposed to be smashed in to the face?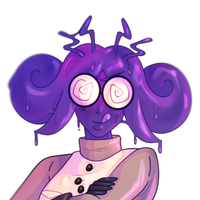 ---
You want to know who to keep happy on a ship? Beyond keeping the air at at the right pressure, it's the cooks. Nothing lowers morale like bad food.