---
Phoebe is really nice and comforting to be around... and she doesn't judge her or fear her. It's nice to have friends...
---
Those eyes! That uniform!! It's RIDICULOUS how moe Tomomi is!!! Phoebe just wants to protect her even though she can barely protect herself!
---
Tomomi respects her professors and all, but she's nothing like Aranaea... she can try all she want, but there's nothing anyone can do for her...
---
Spiders have to stick together! Aranaea would like to help Tomomi realize that she's not some sort of horrible monster, but Tomomi's very much the shy and resistant sort.
---
Another student at Hell College who always tries to be nice to her and approach her about things... Tomomi wants to be nice back, but she's afraid she might end up hurting her. Besides, she has to be faking it. Who would want to be friends with a monster like her...?
---
A nice girl she's seen around campus. Tomomi seems shy, but Dioclea can't imagine why! Dioclea always tries to be extra friendly toward her, and she hopes that someday Tomomi will come out of her shell!
---
Chaurus was one of the first people to show Tomomi kindness after she became what she is now... and for that she'll be forever grateful. And if people can look up to someone as scary-looking as him, who knows? Maybe there's still hope for her.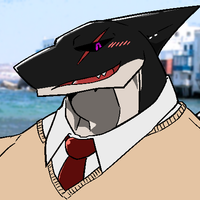 ---
Another student he wishes he could be of more help to. Still, he's gotten her set up a bit, so hopefully his peers can take it from here! He'll be keeping an eye on her. He can't help but be reminded of Poe...