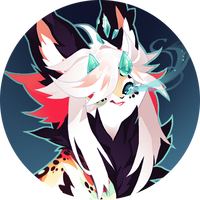 Design Terms of Service - a wip, but some basics!
Must be 18 years or older to purchase.

Do not remove design credits or my signature from the adopt image.

Don't sell for more than you spent (adopted price + commissions)

Prices listed are for personal use only. Contact me for commercial pricing.

I do not want my designs to be primarily associated with nsfw/fetish content and I may decline a sale based on this.

I accept payment in USD and will require your paypal email to invoice upon claim.

Full payment must be made within 24 hours of confirmation, unless a payment plan was discussed prior.

I will not edit a design after purchase. Small edits, such as minor color or marking changes, must be discussed up front before purchase.

Design edits are fine, but please do not edit my artwork directly. You're welcome to commission me for edits or draw them yourself.

These terms will be expanded upon and edited as needed!