I'm Strontium or Stront for short
They/them pronouns
I use Toyhouse to store information about and art of my characters for others to enjoy. I don't have an interest in trades.
Thanks for visiting my page :)

Latest Bulletin
---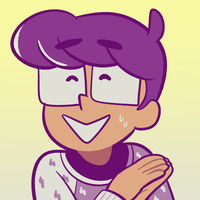 Hiya Toyhouse...!
Though I update my characters with new art pretty frequently, I haven't posted a new bulletin in a long time. But I've got a question that I'd like to take to my subscribers.
Many of my OCs, especially from my main story universe, are quite old. Like, 10+ years old. But when I created their Toyhouse pages, I only posted recent art I had done, leaving a huge backlog of old art unposted. And since I'm not really using my tumblr anymore, AND because you can create subgalleries within a character's gallery, I think now might be a good time to add that old art back.
But it would be a big time investment for art that is mostly out of date, design wise. SO... instead of putting my time towards uploading old art, I could put my time into uploading pages from my webcomic that showcase the characters. It would be a smaller # of characters who could receive additions to their galleries, but the art is more recent and also it's from my active comic (you should read it fyi).

Either of these things would be a time investment. But would one be more worth my time than the other? Answer the poll and let me know! Thanks!

Recent Characters & Designs
---