---
Knows a lot more about Bunny than he cares to let on, but that probably goes both ways. Considers Bunny to be trustworthy, despite his transient nature, thanks to the nudges in the right direction that Bunny has provided over the years.
---
One of his pals from Competition shenanigans! He was always a big presence at Castle Oress and even Umbra's Mansion, so Bunny got to know him pretty well. Guy's a great leader, a good dad, always tries his best... Bunny definitely believes in him and is always willing to lend him a helping hand! Err... paw. :3
---
Black's list of people who might be trouble has seen Dicro's name rise quite rapidly to near the top of the list, and not just because he has been working so closely with Ignis. The more Black investigates Dicro, the higher his name seems to go...
---
Despite a history of almost always being on opposite sides, Black doesn't really harbor any ill will towards Umbra personally. He sympathizes with her methodology and especially her goals, as evident from his time as part of her alliance, but issues concerning the... company she keeps have kept them from working together any further. Will actively avoid conflict with her if possible, but the day will inevitably come when his hand is forced.
---
Black was initially a firm enemy of hers, but as time went on the nature of the Competition became more apparent, prompting relations between Umbra's Alliance and other alliances to soften a bit - at the very least toward Umbra herself. For a while Black was even a member of her alliance, whom she valued and trusted just like any other member. She's never held anything against him and honestly thinks pretty highly of him. If he needed something, she wouldn't really hesitate to help him out. An outsider might wonder why they're not close allies, but, well... an outsider might not be aware of a certain purple problem that they have vastly different opinions on. Not that she can really blame Black for his stance on the subject, of course. Still, though, she has no interest in bringing harm to Black or otherwise causing him distress. She'd rather just leave him be. She's sure there will come a day where they can't stay out of each other's ways any longer, but Umbra intends on delaying that confrontation for as long as possible.
---
A former ally of his from his brief time with Umbra's Alliance. They didn't interact all too much, but always appreciated the fact that she was friends with Violet. Knows... more about Ara than she might expect, but then again, that's to be expected out of the God of Secrets. Would very much like to keep her out of the inevitable conflict between himself and Umbra's allies.
---
A former member of Umbra's Alliance, however brief his stay was. She became friends with his daughter and always thought he was a really good person! Even though they're technically enemies, she still cares about Black a lot and thinks he's a good person with every reason to be upset... it's a really difficult situation...
---
An occasional business associate and loose family friend, in a sense. Isaac was among those present for Black's triumph over a resurgent Abaddon and subsequent ascension. The whole time stratification thing really makes things awkward, though-- Black will have a lot of explaining to do next time he runs into Isaac.
---
This dude hired me at one point?? But it didn't really pan out, I think? Maybe? And people kept talking about how he ascended aeons ago to godhood?? I saw it. That was like ten years ago, right? Gramps is still pissed he never got any holiday cards back from him. The excuse is he was 'asleep'. Does he just sleep through every December? Is this, like, how his body copes with achieving godhood? Did he ever get those drakes first, if at all???
---
Spooky cursed library reading pals! Can definitely relate to Nik's internal screaming, that's for certain.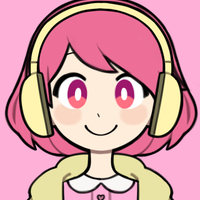 ---
Black has been a constant lifesaver for Cel, being a mainstay of the Castle Oress Alliance throughout the various Competitions. He's always been the wise words and calm voice she's needed to keep herself out of a breakdown, not to mention he's always pulled the weight of defending her and her fellow allies with his multitude of talents. Cel holds Black in high esteem and is always happy to see him around, though she knows no number of strawberry sammiches can truly express her gratitude.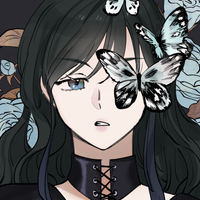 ---
Black should be mindful of his place. He's been in just about every Competition there is, so of course he'd have some investment in ending it. If he'd really like to make himself useful then maybe he'd focus on helping achieve her perfect game, not poking around where he shouldn't and getting himself in trouble. Though there is something flattering about him wanting to dig up all of her, Their, and the Test Reality's secrets. It's always nice to feel compelling.