---
Super cool dude! Bunny likes to chill with him and his alliance when he's not hanging out at Castle Oress or Umbra's Mansion. He's a nice dude who does cool stuff, so what's not to love? :3 He'll have to keep an eye on him, though. Dicro's getting a little too close to some stuff he might not be ready to know yet... :3
---
A cool little rabbit who always hangs out in the Test Reality. He's always welcome at the Ritzy Apartment Building! He always brings good advice and a fun time wherever he goes, so he makes for a pretty good guest!
---
A cool chick from the Test Reality who always lets him chill in her fancy mansion. Okay, he invites himself in, but Umbra never kicks him out! She's a pretty awesome person and Bunny believes in her. She's got it rough, but Bunny knows she'll always pull through. And, hey, if she needs a little support here and there, he's there! :3
---
A longtime friend of hers who she trusts unconditionally, seeing absolutely nothing weird about this. Despite his appearance, Umbra knows Bunny is reliable and someone who can be taken seriously. He's always been willing to help her, always lightens the moods during Competitions, and has even helped watch and manage the Mansion for her before. He's a genuinely good person - err, rabbit - and Umbra welcomes him as an ally.
---
Bunny believes in him. Thyx is TOTALLY METAL!!!! and Bunny believes in him through and through! :3
---
A resident of the Test Reality who he doesn't hang around SUPER often, if only because the Doll Shop already has a furry little dude to lighten the atmosphere there! She's still cool, though. :3
---
She shouldn't be able to trust Bunny, given the people that he's sided with over the years... but it just feels completely impossible to dislike him. It's a little freaky, honestly...
---
His best bud! They go on wacky misadventures together and tend to end up in the same Realities most of the time, causing mischief and broing it out with the locals wherever they go. :3
---
Her partner in crime! She does the stealing, he drives the getaway car! They hang out all the time, and if Bunny starts hanging around one Reality then Larya's bound to follow him. He's the coolest dude around, also they're both beings beyond mortals whose true forms make up the fabric of Entirety which they mirthfully play in with their fleshy avatars so they can relate a lot to each other!
---
A cute little bunny rabbit who always hangs out in the Test Reality! He's basically the coolest thing ever, and as a bonus he's even soft and pettable!!
---
One of his pals from Competition shenanigans! He was always a big presence at Castle Oress and even Umbra's Mansion, so Bunny got to know him pretty well. Guy's a great leader, a good dad, always tries his best... Bunny definitely believes in him and is always willing to lend him a helping hand! Err... paw. :3
---
Knows a lot more about Bunny than he cares to let on, but that probably goes both ways. Considers Bunny to be trustworthy, despite his transient nature, thanks to the nudges in the right direction that Bunny has provided over the years.
---
A fellow Superior Being. She's pretty cool and nice! A good friend. He hopes she doesn't overwork herself, though! :3
---
One of her fellow Superior beings but, more importantly, her fuzziest and cutest pal! Bunny always hangs around Umbra's Mansion and especially always hung out with her and Aita, so they're pretty close! He's served as a security blanket to her many times.
---
Bunny thinks Ignis is a pretty cool dude! He's spent a lot of time just idly hangin' around him. He can really respect a guy who does whatever he wants and doesn't afraid of anything. They're totally bros. :3
---
A pretty cool dude, even by Ignis's standards! His interactions with Bunny are usually memorable, and anyone with his level of aloof chillness has to be respected. Has a feeling that there's more to Bunny than meets the eye, but that goes without being said.
---
Bunny thinks Soleil is pretty rad. Nice voice, really talented, and super nice to everyone. Definitely a cool kid. :3
---
Like most Tested, Soleil thinks Bunny is a pretty cool guy who's always somehow there exactly when you need him. A pal.
---
Cel is pretty cool. He believes in her a ton and is always sure to hang out at her place to check up on her, eat a strawberry sammich or two, and watch some YTPs on her TV. :3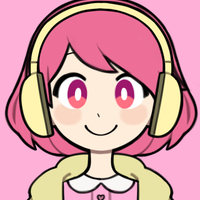 ---
Bunny is pretty much Castle Oress' mascot since he hangs out there so much! Of course, he hangs out with Umbra a lot, too... but Cel doesn't mind that, Bunny is a purely neutral party that everyone can count on! And he's cute! He's a weirdly reassuring presence considering he's just a weird mysterious rabbit with a :3 face.
---
She really needs a chill pill. Shame she doesn't respond too enthusiastically to the ol' Bunny magic, but he prefers hanging with the underdogs, anyway. :3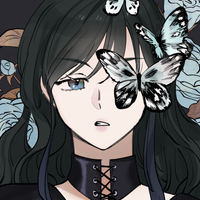 ---
Meddlesome creature... but she can't bring herself to care too much. He just has a sort of charisma to him, brings a levity that she simply can't obstruct.
---
Hoo boy. Hooooo boy. Bunny doesn't often fear for Entirety or even himself, but oh man. This guy means business and it's gonna get nasty. :3