---
It's true that she could've done something... but if he were in her position, he probably would've given up, too. You can only be let down, used, and betrayed so many times before it all becomes too much.
---
One of her fellow Superior beings but, more importantly, her fuzziest and cutest pal! Bunny always hangs around Umbra's Mansion and especially always hung out with her and Aita, so they're pretty close! He's served as a security blanket to her many times.
---
A fellow Superior Being. She's pretty cool and nice! A good friend. He hopes she doesn't overwork herself, though! :3
---
The most important person in the world to her. Umbra is Ara's adoptive mother and someone who really needs someone like Ara in her life. Ara does everything she can to make her happy and to help her recover from the woes of the Competition. Umbra works so hard, and Ara just wants to see her be happy! She'll do whatever she can to make sure Umbra holds on and knows the world is worth fighting for! Someday Ara might work up the courage to tell her the truth... but for now...
---
The most precious being in all of Entirety. Must be protected at all costs. Ara is so cute and sweet and genuinely loving that Umbra can't hold a conversation with her without clutching her chest. Umbra cares very deeply for Ara and sees her as her daughter. Ara serves as her morality chain and is who keeps her strong even when she doubts the value of her own existence. Umbra will do just about anything to defend her and protect her happiness.
---
The owner of the Doll Shop. Seraye always hooks her up with the hottest dolls on the block, which is about the extent of their interaction with each other. In fact, even that isn't very common anymore thanks to how the Competitions have strained everyone's relationships...
---
A member of Umbra's Alliance, for some reason. Seraye likes Umbra and all, but there's so many people there a little girl shouldn't be around. Seraye doesn't have the heart to talk to Ara about much... she feels bad for her. What an awful environment for a child...
---
Ara has mixed feelings about Larya. It's Larya's fault that Ara ever stopped being Empathy... but is that really such a bad thing? If anything, Ara feels like she should thank Larya. Still, she's always stealing things and causing trouble for people... she should be more responsible!
---
A member of Halyn's Alliance and one of the only friends she has that's actually around her age. Ara thinks she's really creative and fun! She always has the coolest ideas! She hopes all of the Competitions won't change her too much...
---
A member of Umbra's Alliance who's pretty cool! Ara is one of the only other people around her age in the Test Reality, so they're close friends. Fray thinks Ara makes the best flower crowns around and has the SICKEST coloring skills.
---
A member of Halyn's Alliance and one of Umbra's closest friends. Ara thinks of Dicro as something like a big brother. He's really nice to her and to everyone else, really, so she trusts him a lot and enjoys his company! ...And if all else fails, he's the backup plan.
---
A member of Umbra's Alliance who's entirely too precious to exist in a place like the Test Reality. Ara's asked Dicro not to visit her subconscious; that's a little strange, but he tries to stick to his word. She's way too nice and sweet to betray! That would be like kicking a puppy and Dicro's not about that.
---
A former member of Umbra's Alliance, however brief his stay was. She became friends with his daughter and always thought he was a really good person! Even though they're technically enemies, she still cares about Black a lot and thinks he's a good person with every reason to be upset... it's a really difficult situation...
---
A former ally of his from his brief time with Umbra's Alliance. They didn't interact all too much, but always appreciated the fact that she was friends with Violet. Knows... more about Ara than she might expect, but then again, that's to be expected out of the God of Secrets. Would very much like to keep her out of the inevitable conflict between himself and Umbra's allies.
---
One wouldn't expect someone as kind and gentle as Ara to have such deep feelings for someone so murderous and cruel, but Ignis has somehow managed to earn her favor. It helps that he was always nice to her and always so eager to aid and protect Umbra... she can't help but have a soft spot for him. Besides, she can see the good in everyone. She doesn't believe Ignis is irredeemable! Ignis is one of the few people who knows about her status as a Superior Being, so it's clear that she has more trust in him than anyone ever should. She views him as a father figure and always seems eager to help him. She isn't as naive as she appears to be, but the the power of love isn't easily surmounted.
---
It's tough to get a read on what Ignis' true thoughts about Ara are. On the surface, she seems to be a morality chain of sorts for him, but things are never quite so simple when it comes to the Lord of Torment. Does he genuinely care for her, or is that just a facade to placate her while he utilizes the depths of her true abilities? Only Ignis knows.
---
Ara really likes Soleil... she's so nice and happy and always is there to cheer people up! She also makes a really good friend for Umbra, and Ara is always happy when Lady Umbra is happy!
---
Soleil thinks Ara is adorable! She even made her a little magical girl costume one time. What a cutie pie!
---
Ara thinks Cel is a really great and nice person! She'd love to hang out with her someday, and she really wants to get her strawberry sammich recipe! Unfortunately, they're on opposite sides and Ara understands why Cel has little interest in coming over even during times of peace. Nonetheless, Ara hopes the Competition won't break Cel, and that they'll get the chance to be friends someday.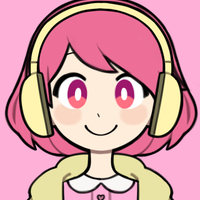 ---
Cel will never understand how such a little angel like Ara managed to end up in Umbra's Alliance, but she supposes Ara's just another sign that Umbra's a good person after all. Her existence always makes Cel hesitate to take any action against Umbra's Alliance, though. The last thing she wants to do is send people to storm the mansion and hear Ara was a casualty from it...
---
Ara is a being of endless kindness... but she had witnessed firsthand how Opine has caused the Tested to suffer, how she could cause all of Entirety to suffer. Thus, she can't help but support Ignis on his quest to dethrone her...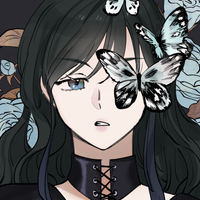 ---
Something within Opine buzzes when she looks at Ara, like a static in her mind. Something is wrong about her. She feels as though Ara wasn't meant to be here... but she planned this, didn't she? But why would she? Why would she make Ara and put her where she is? It's frustrating, upsetting, so she shakes her head and looks elsewhere every time.