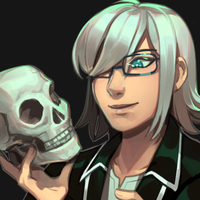 UPDATE: slots are taken now, thank you
Sorry guys I was focusing too hard on a WIP that I'm calling BroSpiderQuest... Anyway...
Commissions are open!
Currently, I have 3 slots open for the month of January! If I am able to finish them quickly, I may reopen again later in the month.
Art commission sheet | Music commission sheet
Note a couple of new rules:
If you are ordering more than one image/music piece with your slot, the total value must be $50 or less. 1 image/1 music piece commissions have no limit.
You can only hold one slot at a time. If you would like another one later, let me know and add you on my waitlist as soon as the current one is done.
To claim a slot, either PM me or comment below! If you don't get one, my waitlist is also open and I will be happy to add you to it 😊