Chickie/F/21/(She/Her Pronouns)
NEW: Commissions are officially OPEN! Please follow the link HERE for information! 
If you have any questions about me or my characters, feel free to send them over to my CuriousCat (i will love you if you do, I tend to get bored at work lmao;;;;)
I'll add more stuff here later 
A lot of this is kinda really old art???? Once I get everything uploaded, it should be some newer stuff eventually
I like girls a lot in case that wasn't obvious from my character selection
Feel free to PM me about RPing/shipping or whatever! I'm totally up for anything, really! I really, REALLY like shipping ideas, so if you have any feel extra free to message me! 
Current avi is by me
Latest Bulletin
---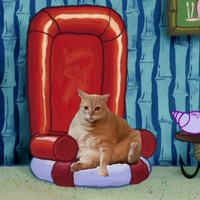 https://artfight.net/~ChickieDee
Sharing this one more time before it's Go Time TM tomorrow!
If you're on Team Sugar watch your butt cause I'm rearing to GO this year!!
I also return friendly fire too so my fellow Spicies better watch your butts too hkgdfhgsd
Recent Characters & Designs
---