---
It is now real Lulu hours.
---
None of my characters are for sale or trade!
Some of my characters contain NSFW content. All NSFW content is marked and labled in gallery. Bios themselves are non explicit and have warnings as appropriate.
Please feel free to ping me in forum replies! There's a 90% chance I'll never know you replied if y'all don't.
Jyuto Iruma is my wife. Stream MTC, y'all!
I once ate garlic bread off the floor of my car. I haven't been the same person since.
---
Main PFP received as a commission from
EG_botty!!
---
Latest Bulletin
---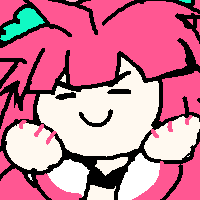 Or it will be for me in a few hours... Since Kelga and Priscilla also recently had their birthdays, I wanted to thank everyone who follows me here... thank you for loving them... KFJJZMS. Here's to a cool day (and less clustering my character's birthdays so close to my own lmao).
Recent Characters & Designs
---