---
A new, delectable friend! Muri hasn't known 2cro for long and knows little about him, but she really doesn't need to know much. As far as she's concerned, he's just another Dicro who's even more tantalizing than the original! She'd love nothing more than to just gobble him up, but Julias keeps telling her not to. What fun is that? Not even a little nibble...? For now she doesn't mind hanging around and helping him out with... well, whatever he and Julias are up to, but that's mostly just so she has an excuse to stay close to him. ♥
---
He's not unfamiliar with her, and for the time being she's an ally. An incredibly uneasy ally, but one nonetheless. She's already helped him out, so it wouldn't be right to deny her help... but he's still a little paranoid. He doesn't really have time to get his soul devoured. At least Julias seems to have her under control...
---
Just the cutest, sweetest little thing! She just can't get enough of him! He really ought to visit her more often. But if he won't come to her, she doesn't mind coming to him, hmhm... ♥
---
One of Them, and someone he happens to be acquainted with thanks to his frequent trips to Limbo. Every time they meet she threatens to eat his soul, which is... well, that's pretty hot. Not that he's ever let her, like, eat him or anything!! That would be weird!!!! Haha no way pal he always just gently pushes her away and goes about his day, no objectionable content h-BONNIE NO NOT AGAIN
---
i swear i didn't mean to have two white-skinned black-haired pointy-eared vaguely demonic characters who like to eat souls, especially dicro souls... it just happened that probably says a lot about me
---
Now, it's not that she wouldn't eat him, it's just that he keeps surrounding himself with people who seem more delicious. It'll be his turn eventually, though! ♥
---
I-I'm n-n-n-not s-scared of h-her at a-all, w-w-what would g-give you t-that idea...???? OH GOD SHE MOVED CLOSER
---
Her mansion sure is nice! Way too much of a hassle to be a worthwhile target, though... such a shame! Her soul seems like it would make a great meal...
---
Muri is a frequent unwanted guest of hers, usually found lurking in the unused hallways of her mansion. She shouldn't complain about the free security, but Umbra doesn't trust Muri to leave her allies alone.
---
If you get scammed by a human, then that's your own fault! What kind of demon gets ripped off by a human, anyway? His students are tasty.
---
Goodness! The sort of affection Muri offers isn't quite what she's used to... but she doesn't mind terribly. It's refreshing, to be honest. Yes, she could use a little danger in her life!
---
A kindred spirit! Muri too once was a human who toyed with demons at Hell College by teasing them with her delicious soul, and she's thrilled to see what her successor will pull off! She's sure to check up on Dioclea whenever she gets the chance.
---
A shadowy demon who lurks in hallways in both Maple Manor and in school proper. She's kind of terrifying, but also really pretty, which is totally her aesthetic. But if Muri eats her soul, that'll make her contractors upset, so she can't have that!
---
Muri likes to pop up in Castle Oress now and then. The Test Reality and There are so closely connected that she might as well! It's a shame that she's not allowed to devour everyone there - quite difficult to resist since they're just walking bags of soul juice - but surely Cel could spare just a little nibble? Her soul must be ever so sweet...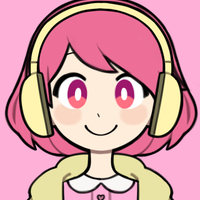 ---
If Opine didn't want the Tested to be eaten, why would she make them such unrivaled delicacies? Really, she's just being selfish.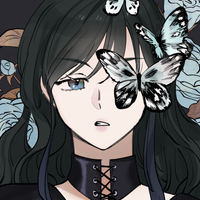 ---
Hideous pest, always trying to devour the Tested. Despite her best efforts, she can't seem to keep Muri from worming her way into the Test Reality to bother her creations.
---
Muri is unaware of "2cro's" true identity, but when she inevitably finds out it's not likely to be much of a deterrant for her. Only serves to explain why his soul is so tempting...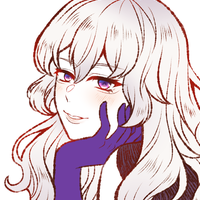 ---
Really not someone he expected to find comfort in upon arriving in Ent1rety, but that's life for you. She's not really on his mind anymore, though. He's strictly off-limits.