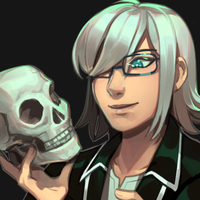 The long and short of it: I'm looking to buy a second-hand keyboard to perform music live etc. For that I'm opening exactly 10 slots till the end of January for this quick and simple painting style!
Character credits: Judas-la-Carotte's Harahel | 123penguin64's Luna Castell | bulgariansumo's Jun Kim | SiannieG36's Anna
---
If this isn't your cup of tea, my regular commissions open at the start of February. I'll be doing something different: all commissions done in the month of February will be for a charity fundraiser, so look out for that!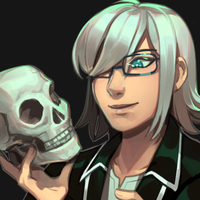 Happy New Year from where I am! Thank you to all who took part in the Best Girl and Best Boy polls—the votes are in, and here are the results:
Congrats Pala and Fen lmao 🎉🎉🎉
apparently, all the art must have had some effect or other...
Pala won with more than twice as many votes as anyone else 👏👏 sorry Marcia and Honourless, no one thought you were the best 😢 Orobelle is max pissed for coming in a distant second, along with Vesper (who is cool with it).
The votes for the boys were extremely, and pleasingly, even, they all feel loved...thank you... In the end, Fen edged out the competition, probably by standing in the sunset lots. Dorian was a close second (surprisingly).
A finger sketch:
Hope you guys have a good last hours of 2018 and a fantastic start to 2019!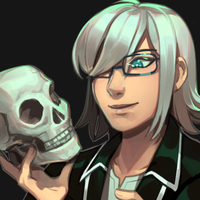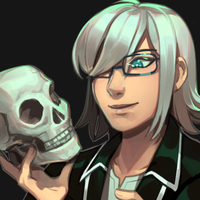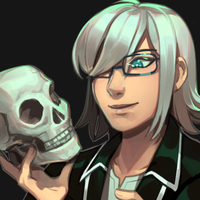 I hope you have a good one! If Christmas is a difficult time for you, I hope you find a good, stress-free way to spend the day. Thank you everyone for your gifts, you are all amazing, and I am overjoyed with every single one.
The holiday has ended for me (thank you time zones) and I must head to bed, and then start preparing to leave the country again. But there will be more gifts to come 🎁👀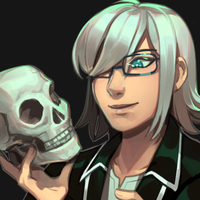 Just realised it's my last chance to stream art, before I'm back on my laptop which can't handle art programme + OBS for nearly...a year.
I'm streaming some Christmas gift art for Emy 👀 (and then possibly others if I finish soon)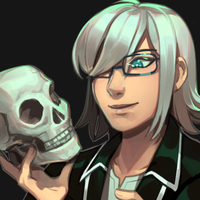 Thank you for sending your wishlists, they're done! I'm just gonna pretend I picked them to fit a Christmas theme. (I mean...there's lots of stars...and wings...and red...)
Also gonna plug the OCs, because I love them all. You guys should definitely check them out!
Thank you all for an amazing first year on Toyhouse; the people here (you!) have been a huge part of that. I am glad I got to meet you guys, and this goes for people I didn't make art for as well!
Thanks for participating once again. Merry Christmas and Happy Holidays!
callilux's Camellia! I love one (1) egotistical babysitter of humanity. He's got a great story and I enjoy his personality so much, you cannot say "the world existed for his gratification" and not have me love him.
BeeQueen158's Marin! I'm gonna end up drawing all your OCs with the same names as mine lmao... But seriously, I love her + her design so much, she's so cute, the sweetest...I am 😍
Caine's Claude Lovelace! Thank you for all your gender-nonconforming boys, but especially Claude, a musician and a fashion icon... (I may or may not have a penchant for wavy blond hair)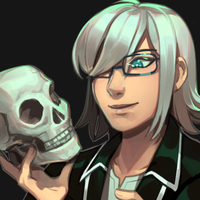 It's too bad TH doesn't allow sound submissions, because I would make so much music if they did. The lyrics are from her POV, and the sound of it is meant to capture the feel of her home of Havaiki—nostalgic, summery, life moving at a relaxed pace.
Music, lyrics and vocals were all by me (yes, that's my voice)! And the cover's also by me. She's conducting an imaginary orchestra.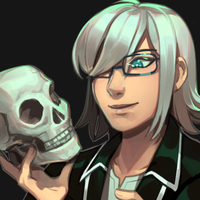 Hello guys! Due to Christmas prep and unforeseen circumstances (e.g. Having to fix my half dead laptop, flying off again at the end of the month), I will be closing my commissions on the 15th, a little sooner than I expected! As long as there's still empty slots before then, you can still claim a spot, though I might finish after the 15th.
These last few commissions will also be done at a slower rate than usual, maybe 1 image/day, so if you're commissioning 4 images, it will take about 4 days.
I expect to reopen in February next year.
Thank you for your understanding!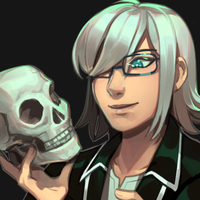 It's Christmas in less than a month's time and, you guessed it, I do intend to procure some gifts—to which end some wishlists would greatly help 🤔
Please post a list of ~5 of your OCs (or mine if you really like them, I don't mind) whom you most want to see more art of, with not too many specifics—depending on how much work I have this month, I may not have too much time to...obtain these gifts, so this gives me some flexibility. You can do that here, or in a PM if you want to keep things private.
Have a happy December!