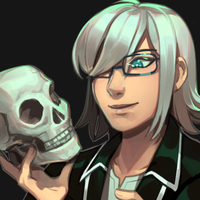 Since it's less than two weeks till Art Fight, I'll just go ahead and say that I'm probably not gonna be participating this year. Many responsibilities have piled up and keep coming in, including several big commissions, finalisation of an album, a degree project, and a collaboration on a friend's degree project. (I will also be on vacation 1-3 July.)
This is greatly to my regret as I was looking forward to making gift art for lots of people. Sadly, I don't think I have the self-control to limit myself if I were to join, even in light of my responsibilities. I started off by unfollowing a few of the more active people I know, thinking that that would reduce the temptation, but now I have decided not to participate entirely.
(If I have unfollowed you or muted you either there or here (and re-follow at a later point), do know that it's just because I know that seeing the influx of art will either 1) tempt me to dive headfirst back into AF, or 2) make me sad about missing out, lol.)
If my schedule clears up before AF ends, I might pop in and draw a thing or two for my friends. As of now, I don't think I will. I hope you have fun exchanging art and I'm sorry.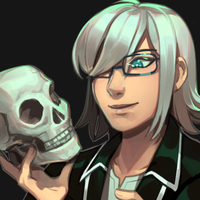 So, I just lost my iPad on the plane. 😢 It was a gift and I'm kinda heartbroken and guilty about letting it out of my sight. I'm not doing very well right now, because a bunch of bad things happened at once, including this and finding out our cat had been abandoned. First thing I need to do is get a new iPad because it was a huge part of my workflow, both for art and schoolwork.
So I'm opening unlimited commission slots until I'm able to buy a new one. There's more info on my commissions post. Thank you all, I really appreciate all the help I can get.
Oh and if you wanna just donate, I have a Ko-fi.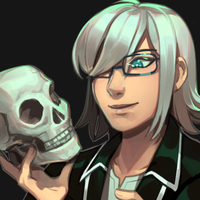 EDIT: Reposted because of typos everywhere lol
I opened my commissions two days ago but the slots were gone quite quickly. This has been an issue for a bit; I got messages from people who missed the chance to get a slot, one of whom has been waiting for a while. Ofc some people can't help not being around when I open, and leaving it to who comes quickest will probably always lock the same people out. So right now I'm thinking of a few possible systems that would give everyone a chance while also keeping my workload manageable.
System 1: Raffle
Every round, I would open 6 slots:
3 guaranteed slots that would cost ~$5 to grab, and
3 raffle slots: free to go for—but I will gather a list over 24 hours. If there are more than 3, I will select the 3 winners from there. If there are 3 or fewer, everyone gets theirs.
System 2: Waitlist
I'll keep a waitlist, and every time I open, I'll ping those people first, giving them 24 hours to claim a slot before opening it to the public. This is good for people who have been waiting, but useless if the waitlist gets too long and it ends up being like the current system anyway...
System 3: Always open (EDIT: or, open 2 times as many slots every time you open)
Easiest, but most stressful. You will always be accepted to the queue regardless of how many people are already on it. I'm nervous about trying this because it was my first system and it was bad for my sleep schedule, but it's the only way to make sure no one loses out because they're not around at the right time.
System 4: Keep the current system
Maybe some people like the predictable timing? I'll keep opening commissions at the same time every round (about midnight EST), and it's first-come-first-serve.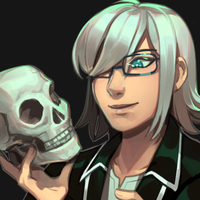 Time zone conversion: 10am EDT | 4pm CEST | 12 midnight AEST (next day) | 10pm SGT
New commission slots open tomorrow! Please check out my post for info about the new slot system and loyalty discounts.
It's first-come-first-serve for now, while I figure out a better system that accounts for time zones and such.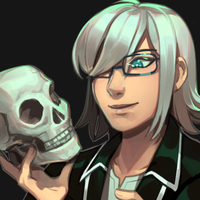 Surprise, I do have a dA account!
The probable reason no one knows this, is that my handle there is Sword-Dance. The reason for that is that was obsessed with the Pokemon Absol when I made the account. (I still love Absol.) I didn't publicise it because I wasn't using it, but lately I've been getting back into it because I just like how art is presented on that website.
I want to change my username to circlejourney, y'know, for Consistency's sake, but dA has set up a smart marketing ploy in which you can only change your username with Core membership.
Here's the catch! If you're buying it for yourself, dA forces you to get at least a $15 three-month subscription. But if someone buys it as a gift (which they can do very conveniently via your profile), they can get you just one month for $5. Seeing as I literally only need Core to change my username, I don't think I want to pay $15 for something I may not use. (Or even $5 tbh, doing this as a commission just helps alleviate my guilt.)
I will be more than happy to exchange Core membership for an art piece worth close to $5 (e.g. an icon or a half body sketch). Let me know in the comments or PMs if you'd like to help me out, and thank you in advance!
---
By the way, I've decided that my art commissions will be back mid-May. Exciting!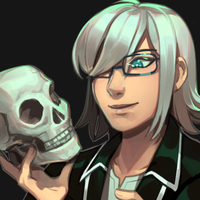 I'm finally doing this. I have a lot more energy for code than art in general (and imo it comes a lot more naturally to me), and I'm in need of money so I'd be glad if you could commission me!
Art commissions should be back in the second half of May, or whenever I clear my commission and trade queue, whichever comes sooner.
If you'd like to find out what's on my queue, check out my Trello!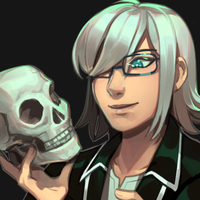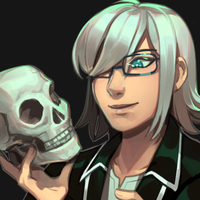 After a few months of personally messaging the people on my commission pinglist, I've finally made a Discord server for commission/trade pings!
Feel free to join it if you'd like to be notified by an @everyone ping every time I open commission/trade slots of any kind. Or if you just...wanna hang out and don't mind the commission pings, that's cool too. I don't intend for it to be mega active; it's just useful to have.
Also, emoji permissions are open to everyone. B)
I'll keep posting updates here and on all my social media. The main advantage of the server is that you get a desktop notification (provided you're online) and also the notifications will be more frequent and detailed (e.g. "how many till I clear my queue" notifications).
Hope to see you there!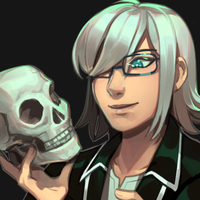 Thank you everyone who checked out "Revolving Door" when I posted it. I'm certain everyone who saw it came away feeling that their life had been enriched
It was not actually a chapter of RD. Here's what it actually was.