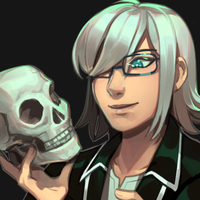 I will be opening 4 new commission slots at 11pm Singapore time tomorrow (29 December)! Check out this link for time zone conversion.
Art commission sheet | Music commission sheet
If you are already on my waitlist (view it in the card on the right here), you already have a slot reserved. If not, please wait until I'm open to get a slot. Thank you!
Note: I recently introduced news limit for commission slots: if you're ordering 2 or more finished images or music pieces (e.g. 5 icons or 2 matching paintings), the total value must be $50 or less, before any discounts. This limit doesn't apply if you're only ordering one image or one music piece. You can also only hold one slot at a time, and can only get added back to the queue once your current commission is done. This is to help me keep my queue manageable. Thanks for your understanding!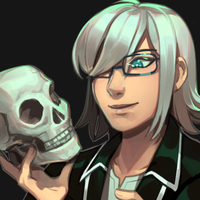 Hi everyone! As I'm leaving for a vacation (to Tokyo and then Nagoya) in about 2 weeks' time, I will be closing my waitlist at the end of today (7 hours from the time of writing this post)!
You can still grab a slot until then; note that there are currently 11 people in my queue though. Once I close, I probably won't be back till 24th December so if there's anything you want to get for Christmas, now would be the time to nab a spot. Thanks for your understanding, and I look forward to starting up again!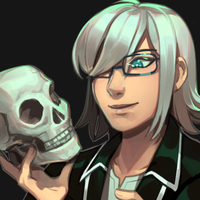 Hey guys! It's been a bit of a while, but I just wanted to let you know that I started publishing The Light Left Under Trees, a webcomic about Pala and Fen, and a few others besides. I've had this in planning for about a year now, and needless to say, I'm very excited to see how far I can get with it. It updates every Sunday, and until I have a better gauge of how quickly I can work, it will be going at about a page a week (which is extremely slow, so I'm hoping it doesn't have to stay that way).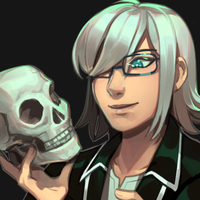 Update: music and art commissions are full, but code comms are still open!
All my commission types are currently open. Have at it! 😄
---
Oh yeah, also check out this cool video I made for the music comms: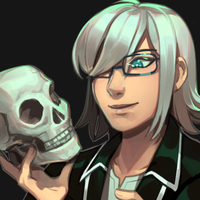 Hi, I know I recently opened permanent commissions, but I have just been hit by life happenings that will make it hard for me to get any work done for a while.
(Edit: actually I will tell you what's going on. I'm going through a rough breakup and this comes after a series of similarly upsetting events, this is the worst though. I'm having nutrition and sleep issues irl, not as a result of the above but because of my mental health, and I'm constantly tired, anxious and not sure how I've held together this long)
As such, I will have to close my commissions indefinitely. Commissions that are currently in progress will be completed, but with a delay. I won't take on any new ones until I am perfectly certain I'm in a place where I can continue.
If I have promised you art where money isn't involved, please PM me letting me know you are still interested in it. Otherwise, I will be removing it from my to-do list as I need the space to sort myself & my life out.
Thanks for your understanding.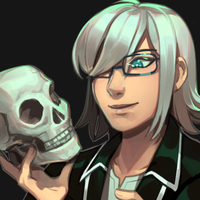 OK SO. For the past 3 days or so, I've been running a vote-based Revolving Door tournament on Twitter. There were surprises, upsets, unexpected Felix, and actually a lot of predictable outcomes.
Anyway, we just hit the Final Finals, and it's down to Pala and Vesper! They've both been comfortably beating everyone they've been up against, soooo...It's Time.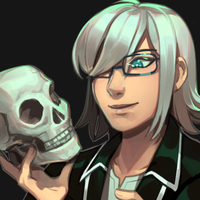 Hey did you know I make music? A sampler:
I've been toying with the idea of doing OC music commissions for ages. If I were to start, it would be $30 for up to 5 instruments and $40 for more, at a standard 2 minutes each (more or less, with corresponding price, upon request). Would you be interested in that?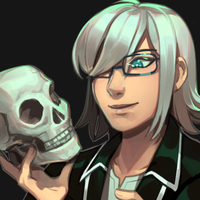 Hi friends, this is perhaps overdue but I've been kinda on and off Toyhouse lately. I got sick right in the middle of a very busy time. My current commission roster is equivalent to working part-time (both in workload and pay, thankfully!), and I've also started on my degree.
I still check the threads I run, and I was really meaning to write my own response to my most recent one about culture and background but I posted that right around when I got sick lol. I'm finally recovering, but the workload remains.
---
Updates on the commission front.
I've needed more money ever since moving to my new place. It's been important to my mental health, but going from all-meals-provided to funding it all myself has taken a toll on my finances lol.
I'm a part of a podcast network that gives me freelance work as and when (it's a casual job basically). Ever since, people who aren't on that network will generally have had a lowered chance of getting a slot with me.
This second point doesn't seem fair to me, and I want to treat everyone equally. So basically I've decided that my commission queue is now permanently open.
I must emphasise that my turnaroud time will also increase--greatly--because of the fact that I'm doing full time classes at the same time + the increasing scale of the commissions I get on average. (While classes are in session, I can't really marathon commissions like I do during breaks, haha.) Each queue item can take me up to a week to complete. Please check the queue to get a sense of how long you might have to wait.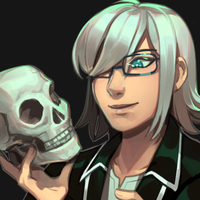 I've procrastinated on this for so long... You may recall that I ran a switcharound game from February to April, the concept of those being that we draw others' OCs and then swap and colour each other's lines.
Everyone who participated was wonderfully on-task and did great work, and we were done in less than 2 months. I'm very proud to share the collage of finished pieces! Artists are named in the image, and you can view the version with clickable links here.
(There's not much of a logic to the order in which they're presented above, other than spacing out each person's work across the board.)
Thank you to everyone who participated; you were amazing and I'm so glad everyone showed up and submitted their work quickly. I'm excited to organise another one whenever my timetable clears up again. This time I might invite some artists from Twitter as well!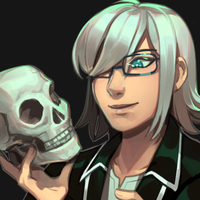 I just got in contact with the admins, and they said that this was fine, so I'm gonna go ahead and share it!
For the longest time, editing profiles on TH has been a pretty laborious process of editing some lines, saving, and then navigating to the page to see the changes and figure out what needs tweaking. I was kind of tired of doing that, so I created a TH code editor with live preview.
It's still pretty crude since I threw it together in a few hours, but it works! You can toggle between site themes and different HTML areas. I would be happy to hear about what else you'd like to see, especially if this is going to get used by a lot more people than just myself. And of course, do report bugs to me.
I'm still working on implementing TH's CSS blacklist, but for now just note that certain CSS properties such as border-radius won't show up on Toyhouse itself.