---
Jing is one of the few teachers on campus who seems to really support what she's doing. Justine appreciates his efforts to help her! Not that she needs any help, of course!
---
Though Justine is perhaps a bit too impulsive and naive for her own good, Jing likes the idea of a Justice Club and has sponsored it to make it official. He hopes she'll do good work.
---
Crucifera is an important source of details and news for her! His prices are steep, but there's no cost too high for JUSTICE!
---
Justine respects Pira always looking out for freshmen, and while she's busy with S.P.O.R.T.S. Justine still considers her an unofficial harbinger of JUSTICE!
---
Justine's pretty kooky, but Pira likes her attitude and admires the fortitude it must take to run a club like the Justice Club at Hell College! She's cool in her book.
---
Chelsea can't help but scratch her behind the ears whenever she comes by. At least it gets her out of trouble...
---
Islette thinks Justine is pretty much the most obnoxious being in the entire universe.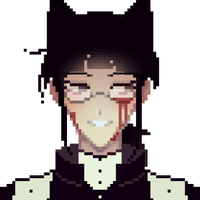 ---
Justine's always getting in his way, always yelling and shouting when he starts gnawing on someone or offs a freshman or whatever. But that's the whole point of Hell College, isn't it?!
---
A real tough one... Chaurus seems like a good guy, but he also just goes out and chomps people sometimes! That's illegal! But he also tries to protect people sometimes, so Justine's not quite sure how to feel about him. Pick a side already!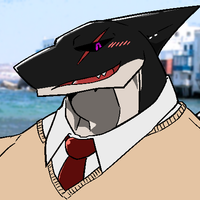 ---
Justine's a good person, and while he can't agree with her on every front he thinks she's got a good thing going with this whole Justice Club deal. He can't help but believe in her, like some sort of Lureus that's really obsessed with some imperfect but admirable ideals.