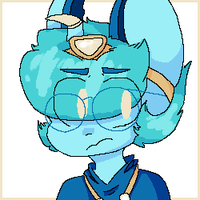 ---
NOW look what you've done, you overgrown arthropod! How in the stars am I supposed to continue my research, ANY of it, when you've so greatly locked me out of ALL OF MY ARCHIVES?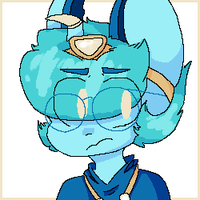 ---
I left before Cogito came into power. I guess he's better than Ihalas, but only by a smidge. I'm not interested in leaving my safe space.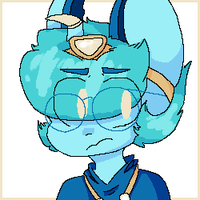 ---
Narke "conveniently" likes to forget that he was, essentially, our slave driver back when he was in power. He's all roses and peace now, following in Cleverly's footsteps - excuse me if I gag - but I'll never forget what he did.
---
Azamora was always a little too... eager for violence, I guess? He'd never punch you himself, but he'd go off describing viscera in detail if you angered him. I wonder if he's calmed down.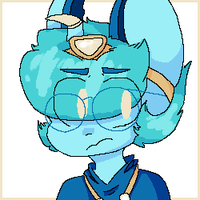 ---
A noisy troglodyte who thinks might makes right, as if that makes any sense. I'm glad I left before Ihalas wiped his rear on what Gemline's old glory used to be.
---
Azamora's an uptight cunt who ran after he got smacked around a bit. Stupid bitch thinks he's better than everyone else. I'll show him what pride gets you!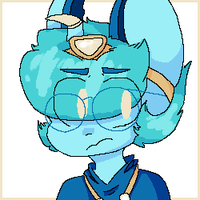 ---
We were close compatriots, but sometimes you have to leave people behind when making a new life for yourself. I hope they're doing well, sincerely. Cogito must be a terrible conversation partner.
---
Azamora buried himself underwater. He ran - cowardly? I don't think so. But there are only so many ways to run from a war.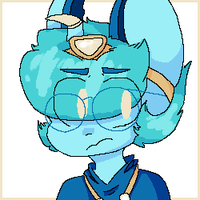 ---
Sires took me in when I poised as an injured Shell prisoner-of-war. I think the gig's up, but he never says a peep to me. Good! I wouldn't tell him anyways. At least he's a very nice partner.
---
Azamora is certainly no mortal, although he heals far too quickly to be an Immortal. He seems almost too short-tempered and fire-tongued to be a proper god, though. I suppose he will remain a furious mystery. I do have my suspicions, of course....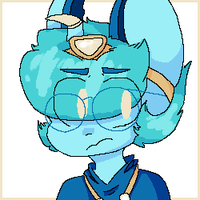 ---
Groooooan. Metara's alright I guess if you like prissy fashionistas who can't fathom an idea deeper than their lipstick.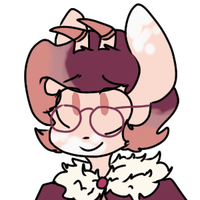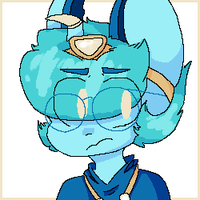 ---
Look, I was just - I was just really emotional when I magicked up the egg, okay? I mean, Oarie isn't like... he's not bad, I love him and... AUGH SHUT UP
---
Dad can be emotional at times, but I still respect him greatly. He, like Sires and I and Agie, are Immortal. We're going to have each other forever, and so we must love and care for one another, despite our flaws.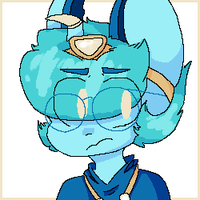 ---
Dad's okay. He can be irritable sometimes and he yells a lot. I mean, obviously that's NOT okay, but it's not like I can talk to Sires about it at all or anything. Sigh.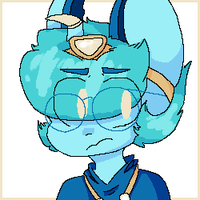 ---
SALTIS. Saltis. Where to even FUCKING start with him? Where to begin? You know, I thought he was a good person forever ago! A guy who'd put himself on the line for his mortals! But NO. He's just as selfish and deplorable as the REST of EVERYONE.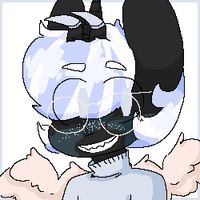 ---
Tch. You accidentally smack around a guy once and he has a complete mental break. Azamora's such a drama queen.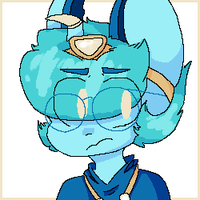 ---
...It was more Saltis' fault than Beytte's. And I guess I appreciate that Beytte took me out, because if he didn't, I wouldn't have met Sires. BUT THAT DOESN'T CHANGE THE FACT THAT WE AREN'T FRIENDS.
---
Man... it's almost comical how badly I fucked up with Azamora. I kept trying to apologize to him but they wouldn't let me see him! None of us have really seen him for so long....