---
Dicro is one of her closest friends. The guy's so nice she can't help but love him! Are they dating?? Maybe. Either way, she really likes dressing him up.
---
Soleil is one of Dicro's closest friends and someone he knows he can talk to about anything, even if he's hesitant to. He really appreciates her, more than she knows.
---
Umbra is a close friend of Soleil's. They bond a lot over fashion, and Soleil always picks out the snazziest coats and shades for Umbra to wear. Soleil can't help but wonder if her whole role in the Test Reality is to make Opine's self-insert look good...
---
Soleil is a close friend of Umbra's whose company she welcomes any time. Most people wouldn't expect them to get along so well, but Soleil's nice to be around. Besides, they both have a passion for fashion, even if Umbra won't say it out loud.
---
Soleil thinks Ara is adorable! She even made her a little magical girl costume one time. What a cutie pie!
---
Ara really likes Soleil... she's so nice and happy and always is there to cheer people up! She also makes a really good friend for Umbra, and Ara is always happy when Lady Umbra is happy!
---
Fray is like Soleil's little sister, and she treats her like it. Soleil likes spoiling her and hanging out with her, whether it's playing games outside or dressing her up. Soleil gets the sense that Fray has a lot of feelings similar to her own, and she's hoping she can help Fray work through them.
---
Fray really likes Soleil since she's always willing to hang out with her! Soleil's never boring to be around and an alliance outing just isn't as fun without her!
---
One of the earliest Real people she met. Seraye took her in for a while when she had nowhere else to go and the two have been close friends ever since. They both like bonding over sports and fashion, though she worries how their relationship is going to be affected by Halyn's dealings with Ignis...
---
One of her closest friends. She tends to serve as Soleil's manager, too, helping her find gigs and aiding with styling. She always enjoys Soleil's company even if the Competitions have kept them further apart than she'd like.
---
Soleil barely knows Thyx, but she already feels like he's her little brother... and she believes in him!
---
He's heard Soleil sing before at That One Cafe, and she's pretty good! She should totally join his TOTALLY METAL band!!
---
Soleil and Yval don't know each other too well yet, but being ripped off sure does bring people together. She's glad he hit things off with Dicro, though. It always makes her happy to see Dicro get more friends!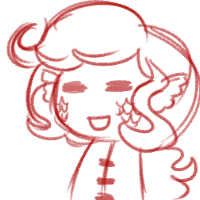 ---
Yeah. They don't really know each other too well currently, but Soleil seems friendly enough to him!! Yval kind of hopes he can hang out with a few of Dicro's friends sometime.............
---
She never thought she'd have ill feelings against a Pokemon, but Spark broke into her room, pestered the alliance countless times, and then helped Ignis torture one of her acquaintances to death, sooo... he's adorable, sure, but he's not getting any pets!!
---
Okay, Spark feels really bad about the acquaintance torture part to be honest. He wants to say sorry to everyone but he hecked it up for himself, soooo...... his best guess is to continue being a mild annoyance???
---
never forget floor 2. also apparently this dude really fucked with the doll shop in timelines she doesn't remember well so that's pretty rude, but the two times she ran into him (once naked) he seemed cordial enough. her opinion is mostly just floor 2 though.
---
Larya's always such a bother... it's her fault the alliance went through so much in that one Competition! But there's not much she can do to someone like Larya, so she'll just have to tolerate it...
---
"If you didn't want to get robbed then maybe you shouldn't have so much stuff! Ever think of that?"
---
Like most Tested, Soleil thinks Bunny is a pretty cool guy who's always somehow there exactly when you need him. A pal.
---
Bunny thinks Soleil is pretty rad. Nice voice, really talented, and super nice to everyone. Definitely a cool kid. :3
---
Soleil is super interested in Cel; she's an amazing person who's trying so hard, and Soleil would love to be able to validate her efforts in some way! It's hard to be a soft person in a vicious world, but Soleil hates seeing Cel grow weaker with each new Competition. She's always nice to her when she gets the chance, but it's not like their alliances hang out together much considering Halyn's Alliance might as well be an offshoot of Umbra's...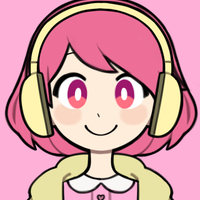 ---
Soleil is probably the top on Cel's list of people she wishes were in her alliance. Soleil always lights up the room and knows how to lead and get things done on top of that... she's essentially everything Cel wishes she could be.
---
Soleil witnessed Soleil tormenting and killing people she considered friends (their subsequent retconning be damned,) not to mention that he did the same to plenty of still-canon people that she just didn't witness, so Fellmund is pretty much on top of her shit list. If he's smart he'll never show his face around the Test Reality again, but she almost hopes he does so she can punch it in.
---
Soleil wants to believe in the humanity that must exist in Opine deep down. She wishes she could just have a conversation with her, be a friend to her... but she's never managed to get an audience, and Opine isn't the type to reach out. But all of the Tested are getting serious about their hate for her, so Opine doesn't have long if she wants to redeem herself...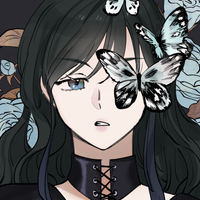 ---
An important creation. Soleil grounds others, brings life, and does something interesting with the groundwork Opine has laid. So long as Soleil doesn't start straying too far into where she shouldn't like some of her allies, things will be just fine.