---
One of the core members of the alliance that she's part of. She and Dicro aren't particularly close despite the fact that they've been acquainted for several years. They get along perfectly fine, though.
---
A member of Halyn's Alliance, though she doesn't live with them. They aren't that close despite having known each other for years, but they get along fine. Dicro's become kind of anxious around her as of late, considering the whole "you want to beat Ignis into a bloody pulp and I want to help him take over Entirety and if you find out about that I'm gonna be in a world of Yikes" situation he's in.
---
One of the core members of Halyn's Alliance and a relatively frequent customer. Seraye wonders what it must be like for someone her age to be in the Competition, but she doesn't really talk to Fray about it. She seems too happy for that.
---
One of her allies from the alliance and the owner of the Doll Shop, which she likes to visit. Even though Fray is a somewhat frequent customer, the two don't have a particularly deep relationship.
---
The leader of Umbra's Alliance and therefore someone who's somewhere between uneasy ally and enemy. They used to get along pretty well and Seraye still respects her, but the more violent members of Umbra's Alliance have soured Seraye's opinion of Umbra herself.
---
A member of Halyn's Alliance whom she's acquainted with. They have a sort of unspoken respect for each other, the Competitions have formed a growing rift between them due to fighting between their alliances.
---
A Chilly who she and Exuro kinda wound up adopting in a way. He's almost kinda like the shop mascot now! He's adorable, low-maintenance, and is usually willing to help out around the shop, so she really doesn't mind keeping him around.
---
The woman he currently lives with. It was really nice of her to let him stay at the Doll Shop, and she's a really cool person, too! Plus she gives good head scratches and always makes sure he's got an extra fluffy pet bed... what's not to like?
---
She shouldn't be able to trust Bunny, given the people that he's sided with over the years... but it just feels completely impossible to dislike him. It's a little freaky, honestly...
---
A resident of the Test Reality who he doesn't hang around SUPER often, if only because the Doll Shop already has a furry little dude to lighten the atmosphere there! She's still cool, though. :3
---
A member of Umbra's Alliance, for some reason. Seraye likes Umbra and all, but there's so many people there a little girl shouldn't be around. Seraye doesn't have the heart to talk to Ara about much... she feels bad for her. What an awful environment for a child...
---
The owner of the Doll Shop. Seraye always hooks her up with the hottest dolls on the block, which is about the extent of their interaction with each other. In fact, even that isn't very common anymore thanks to how the Competitions have strained everyone's relationships...
---
The absolute worst. He's trashed her shop and tortured and/or killed her friends entirely too many times. Part of her hopes she continues to never see him again, but another part of her really wants to bash in that smug face of his with her bat so hard that the stains never come out. She's not very fond of him, to say the least.
---
There's few people whom he likes to visit more, in that he tends to have a great time burning down her shop and torturing both her and those closest to her! At first, it was just business, but it's much more personal these days, especially when it comes to incinerating the hired help. The feeling is obviously mutual.
---
One of her closest friends. She tends to serve as Soleil's manager, too, helping her find gigs and aiding with styling. She always enjoys Soleil's company even if the Competitions have kept them further apart than she'd like.
---
One of the earliest Real people she met. Seraye took her in for a while when she had nowhere else to go and the two have been close friends ever since. They both like bonding over sports and fashion, though she worries how their relationship is going to be affected by Halyn's dealings with Ignis...
---
Cel is a nice girl, which is unfortunate because the Test Reality shows no mercy toward her type. She's happy to aid the Castle Oress Alliance when needed and hopes that Cel will be able to hold on to who she really is. She's seen so many good people lose themselves to violence, and Cel doesn't deserve to be one of them.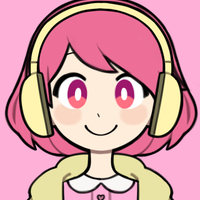 ---
A technically neutral party who runs a Doll Shop. The Doll Shop Alliance is really more on the Castle Oress side of things, so Cel feels pretty comfortable around her and her associates. They've been dependable, but also the Doll Shop is just really cute!!! She wants dolls of everyone!!!!
---
Considering Fellmund's harassed her, caused all sorts of trouble throughout the Test Reality, killed off her allies, and aided in the torture and murder of her boyfriend, it shouldn't come as much of a surprise that Seraye detests Fellmund almost as much as a certain purple menace.
---
Just because she's the lesser of two evils doesn't mean she's not evil. Seraye isn't happy about her reign even though she's no longer bound to the Test Reality. Seraye still has allies there, after all, and moreover innocent people don't deserve to suffer under god-tyrants. She might not have made much progress, but Seraye is definitely looking for some way to get Opine out of everyone's hair.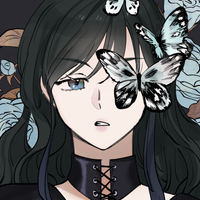 ---
Seraye could really be something. Opine dragged her into the Test Reality because she saw potential for an interesting story, but now she sees the potential for a valuable ally. If only she weren't so callous.