---
Just another annoying cop who's always trying to ruin her fun! Doesn't she realize that even if she manages to catch her that no prison can hold her! Still, being a thief wouldn't be much fun if no one was trying to stop her, so no hard feelings!
---
One of Entirety's most infamous fiends! It's her destiny to capture Larya and imprison her once and for all!!!
---
A recurring nuisance in her life. Umbra doesn't really care if she steals the mansion's various treasures - they were pretty much all there before Umbra got there, anyway - but she's good practice. Keeps her from getting too rusty between Competitions.
---
Her partner in crime! She does the stealing, he drives the getaway car! They hang out all the time, and if Bunny starts hanging around one Reality then Larya's bound to follow him. He's the coolest dude around, also they're both beings beyond mortals whose true forms make up the fabric of Entirety which they mirthfully play in with their fleshy avatars so they can relate a lot to each other!
---
His best bud! They go on wacky misadventures together and tend to end up in the same Realities most of the time, causing mischief and broing it out with the locals wherever they go. :3
---
She used to be in a Thieving Threesome with him, but now they're more like the Thieving Twosome. Anyway, Larya digs Spark and thinks he's pretty cool. Good dude to steal some quality vidya and snacks with! She intends to pass her power on to him if she's somehow erased from existence - specifically if Ignis gets too cocky and tries to get rid of her - but no biggie! Not like something like that would happen, anyway! Anyone who's gonna try taking over Entirety is probably someone she'd chum it up with, anyway.
---
Used to be in a Thieving Threesome with her, but let's be honest it's probably now the Thieving Duo or something. Is cool with her and enjoys going on stealing adventures with her! Is unaware of her intents to pass power to him if something happens to her. 12/10 would definitely go on stealing adventures with her again
---
Ara has mixed feelings about Larya. It's Larya's fault that Ara ever stopped being Empathy... but is that really such a bad thing? If anything, Ara feels like she should thank Larya. Still, she's always stealing things and causing trouble for people... she should be more responsible!
---
Ignis is one of those guys where they're not TIGHT tight, but by Larya's standards they're still pretty tight. It's, like, a villain thing, y'know? She likes his style and has worked for him before. Larya doesn't totally trust him, but that's less a personal thing and more just knowing better. Villain thing again. Well, the Entirety-oriented part of her distrust is kinda personal, but who CAN you trust with Entirety, am I right?
---
An infrequent associate (read: partner-in-crime) with whom Ignis occasionally works. She's alright in his book, which by Ignis standards is saying something. Their joint ventures generally turn out successful, though obviously he maintains a certain degree of suspicion when she is involved with something. Such is the life of a career villain, especially considering the distrust is both warranted and mutual.
---
"If you didn't want to get robbed then maybe you shouldn't have so much stuff! Ever think of that?"
---
Larya's always such a bother... it's her fault the alliance went through so much in that one Competition! But there's not much she can do to someone like Larya, so she'll just have to tolerate it...
---
Ah, Cel. People are so casual these days that it's always nice to have someone who actually complains when you break in! Larya just can't help but bug her and the rest of her goody-two-shoes alliance. It's just too easy!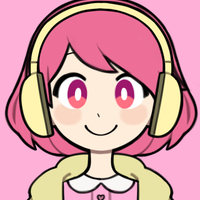 ---
A constant nuisance. Larya loves bugging Castle Oress in particular, constantly stealing various trinkets and annoying everyone on her way out. Who does she think she is?! She's not even part of the Competition! Why does she even keep showing up?!
---
Ah, Fellmund. He sure is Fellmund. Larya's been on-and-off in an alliance with him for a while, pretty much just using him whenever her standards are low and/or she's really bored. He's such a dweeb, but, y'know... it makes her and Spark look way cooler, so he can tag along sometimes and pretend he's someone.
---
Now, Larya's mostly just here to steal stuff, but if someone were to dispose of her so Entirety doesn't become all boring and blue and butterfly-y... well, hey, she wouldn't complain!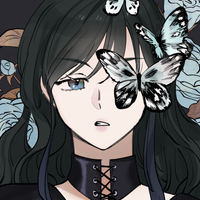 ---
Just as meddlesome as Bunny, but without any of the endearing traits. However, her mischief is mostly harmless and creates some excitement in the Test Reality, so Opine lets her interference slide.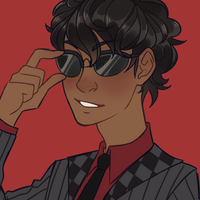 ---
A former annoyance in the Crossroads, but luckily she's been distracted by that whole Test Reality thing as of late.