"Welcome dear customers, to the Bean Bank!"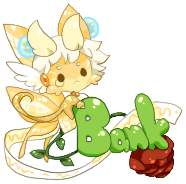 All of your beans from prompts, quests and events will be tracked here.
The Bank contains Beans - the groups main currency.
The Personal Storge contains all non currency items.
All bean rewards will be automatically added to your bank, you do not need to ask for them to be added.
You will have to make a request for all non currency items to be added to your personal storage unless otherwise stated.
Need to access the Bean Bank?
Please post all bank requests here.